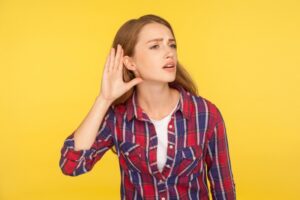 We will start by saying that there are many factors that can contribute to a noisy air conditioner. Some of them are more severe than others and will require a call to a professionally trained and highly experienced HVAC contractor, which we'll get to below.
But whether you're hearing rattling coming from the outside unit or banging coming from the inside unit, you don't want an excessively noisy cooling system, right? If anything is out of the ordinary with the sounds you hear coming from your cooling system, please read this list, and don't hesitate to contact our professionals if these don't resolve the issue.
Tighten Loose Screws
There are, fortunately, some things you can do on your own without the assistance of a professional, to make sure you're as comfortable as possible and that your air conditioner is operating as effectively as possible. For example, you should be changing the air filter every 1-3 months during periods of HVAC use. This ensures that airflow isn't restricted and your air conditioner works the way that it's supposed to.
Another thing you can do on your own, if you notice a rattling noise coming from a loose cabinet door on the inside unit of your air conditioner, is to tighten the screws! This is something we can check on for you during maintenance, but it's a fairly simplistic project you should be able to manage on your own, and might completely resolve the noise. If not, it could be time to give us a call.
Contact an HVAC Professional
If your noisy air conditioner wasn't always so noisy, it can be an indication that something is wrong. And problems are more likely to happen if your system isn't well maintained. Professional maintenance allows our technicians to thoroughly check out your air conditioner and make sure it doesn't have any wear and tear issues that need to be addressed.
As we adjust and clean components during maintenance, the noise problem might be resolved then and there. If you hear unusual noises between maintenance sessions though, and tightening screws did nothing for you, then it's time to give our team a call.
Have the Compressor and Condenser Checked
These are the two main components that make it possible for your air conditioner to do its job. When they're dirty or wearing down, they can cause an airflow restriction, and subsequent noise. Fortunately, this is something we check during your maintenance tune-up!
Have the Fan Blades Cleaned
This is another thing we do during your maintenance session. Clean fan blades will work smoothly, while fan blades that are caked with dust and grime may start to get squeaky as they try to operate.
Purchase a Sound Blanket
First off, we aren't talking about a blanket that you cover your air conditioner with! This would restrict airflow and lead to problems for the actual air conditioning system. Rather, what we are referring to are insulating blankets that you can put on the wall between your outdoor unit and your home, or your indoor unit and whatever room is adjacent to it. This will help alleviate or at least muffle some of the noise you're hearing.
Now, we give this tip assuming that you've addressed the reason for the noise. If your air conditioner has always been noisier than you like during operation, even since the first day it was installed, then it may just be an acoustics problem. But if the noise you're trying to resolve is new and resembles clanging, banging, hissing or bubbling, or anything else that's outside of the normal daily noises you hear your cooling system make, then it needs to be fixed, not just muffled.
We're the team to call for reliable Pittsburgh air conditioning repair and more. Call the friendly staff at Boehmer Heating & Cooling for exceptional customer service!