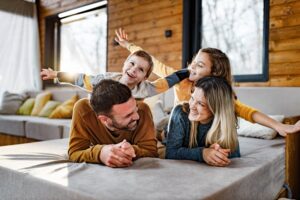 With all the heat and humidity that August brought, it may seem strange for us to already be talking about furnaces. But the truth is, when winter hits our area, it hits hard. The best thing you can do for your home and for your family is to be prepared!
This means making sure your air quality is taken care of, you have a generator ready in case any storms bring power outages, and you have scheduled heating maintenance. This last point is the one we're going to talk about today.
HVAC maintenance is a service we recommend once for your furnace or heating system each fall, and then once more for your cooling system each spring. The timing of your HVAC maintenance appointments doesn't matter as much as the consistency of these appointments. Each system should be professionally tuned up and maintained at least once a year.
Read on to learn why this is so important, especially if you have a gas-powered furnace!