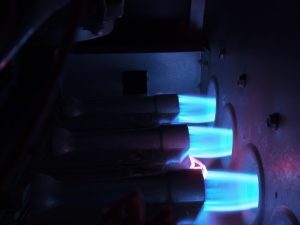 Let's put it this way—a cracked heat exchanger is not a minor repair need by any means. If you're using a gas furnace to heat your home this winter, then you need to be aware of the things that can go wrong.
Before we continue, it's worth mentioning that a gas furnace is not inherently dangerous. But when it's ignored, ill-maintained, or even aged passed the point of its useful service life (10-15 years, depending on the manufacturer) it can become hazardous.
The same can be said for any gas-powered appliance, as they all have the potential to develop safety issues. While these systems do have a special feature to turn the system off if something malfunctions inside the system, a heat exchanger crack can be subtle and insidious. Read on to learn more!