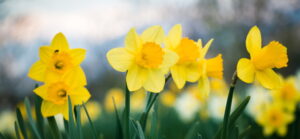 Spring is officially here! As the weather warms and you get in the mood for gardening and home improvement projects, you may be wondering where to start. Our basic spring home maintenance tips include:
Cleaning your windows and screens
Replacing the air filters in your HVAC system
Sealing up your doors and windows
Touching up your exterior paint
Decluttering your home
These are just a few examples! But perhaps the most important thing you can do for your home during spring is taking steps to make the interior of your home more comfortable, and your energy more efficiently. How so? By remembering your air conditioner, as well as your other indoor air quality efforts! Read on to learn more.