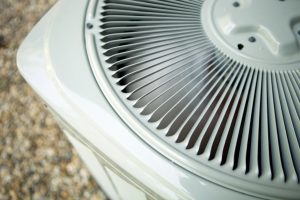 We know that calling an air conditioning technician may be considered a hassle to some. Many people only consider calling in a technician when an air conditioner is showing signs of breaking down or has already quit working. Some of our customers don't know that air conditioning maintenance is an option.
But the fact is that any air conditioner can benefit from routine maintenance. Whether you have a system that's 12 years old or a brand-new unit installed just last year, maintenance can help you keep your equipment in the best shape possible. And this is important. When your air conditioner is in the best shape possible, it may…
Be less likely to break down when you need it,
Last longer than its expected lifespan,
Use less energy (costing less to operate),
Perform better, and
Give you peace of mind.
Avoid Sudden AC Breakdowns
You might think that your air conditioner is running just fine, so you can skip scheduling service this year. But what happens when you really need your air conditioner to work, in the middle of a hot summer day when the kids are home or family is visiting from out of town, and it breaks down without warning?
While we cannot guarantee this won't happen, you can significantly lower your chances of an AC system breakdown by scheduling maintenance in the summer or early spring. A maintenance session includes an inspection and tune-up of your equipment to keep it running as smoothly as possible and catch problems before you have to deal with this kind of hassle.
Keep Your Air Conditioner for Longer
It's possible that your air conditioner will last even longer than expected with regular service. Technicians get a chance to regularly clean the coils, tighten electrical connections, and lubricate moving parts, reducing some of the wear and tear that happens over time. While maintenance does come at a cost, you may see this returned in the time spent delaying an AC replacement.
Use Less Energy
Because maintenance helps to control some of the regular wear and tear that occurs over time with an air conditioner, the system can run more smoothly after a technician completes a tune-up. When your air conditioner runs more smoothly, it does not require as much energy to run. And that means, of course, that you save money on your monthly bills!
Stay Cooler
Technicians will look for any problems within the air conditioner that may require repair. They might see that you're low on refrigerant or that a motor has started to wear down. Once you make any follow-up repairs the technician recommends, you'll likely notice that you can stay cooler, getting more out of your investment.
Gain Peace of Mind
Finally, routine air conditioning maintenance gives you some peace of mind. Whether your air conditioner is brand new or has seen many years of use, it's nice to know that it's unlikely to fail when you need it most, or to have some idea of services you may need to schedule soon.
For quality air conditioning maintenance services in Pittsburgh, PA, contact Boehmer Heating & Cooling. Call our friendly staff for exceptional customer service.