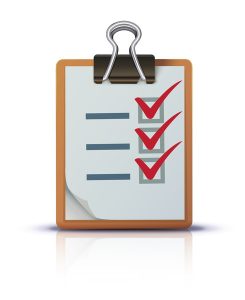 With the official start of summer less than a month away, we hope you've given some thought to the state of your air conditioner. We imagine you have, since you likely needed it recently with the surge of warmer temperatures.
That said, is your air conditioner ready for summer? It's not too late for your cooling system, if the answer is "no." We'd rather have you schedule your professional maintenance session now, or even in the middle of summer, than not schedule it all this year!
Professional maintenance allows our technicians to fully inspect and clean your air conditioner, making any needed adjustments and/or recommendations for repairs. And as important as professional maintenance is, there are even a few smaller tasks you can and should do to ensure your system is prepped for summer.
Check the Outdoor Unit
The outside unit of your split air conditioner is known as the condenser unit, and is housed behind the panel that contains electrical components and other important parts. If bad weather has damaged the panels, you should call in a pro to ensure its safety and functionality.
Even if you don't detect damage, you'd do well to ensure the outdoor unit is free of debris. This can include leaves, dirt, and even lawn mulch. If it's collected on or around the condenser unit, it can restrict airflow to the point that your air conditioner will struggle to function as efficiently as it's meant to.
Change the Air Filter
Too few homeowners know this, but the air filter that comes with your HVAC system upon installation is in place to protect the inside components of the system itself, not to protect your indoor air quality as so many people believe.
Clogged up air filters can certainly hurt your indoor air quality, but you should care more about what they do to your air conditioner. A clogged up air filter will restrict airflow and cause your cooling system to work too hard, increasing wear and tear on the system.
Clear Away Vent Obstructions
Make sure that both your return and supply air grilles are open and clear from obstructions. Airflow can be blocked by a number of things, such as a buildup of dirt and debris. It could even be restricted by furniture in front of the vents. Cleaning and checking all grilles at the beginning of each season of HVAC use is a good best practice!
Run the System to Make Sure it Functions
After you've completed the above-mentioned steps, wait for a warm day and turn your AC on. A few minutes after it starts up, you should be feeling cool air. So if the air coming through is warm or you don't feel the air coming through very much if at all, then it's time to call a pro.
If your air conditioning system is experiencing any problems or you suspect something is amiss, please shut down the unit until our prose can come take a look. Otherwise, you risk causing more damage to your cooling system.
Call the friendly staff at Boehmer Heating & Cooling for exceptional customer service! For HVAC services in Baldwin, PA and more, we're the team you can trust.