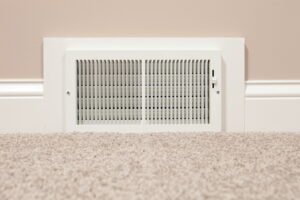 One of the most common questions we get from our customers is in regards to the best ways to save money. How can they lower their energy usage, how can they use their systems more efficiently, and yes even will closing their HVAC vents in unused rooms save them money?
We'll dive into all of this—but the short answer to "will closing HVAC vents save me money" is no. Actually, this can do more harm than good to your HVAC system, which we will explain in a moment.
The best way to save money starts with having a home energy audit done. This is when our professionals come in and assess where you may be losing energy, whether it's through drafty windows and doors, damaged air ducts, etc. From there, we can look at the best ways for you to conserve that energy, including informing you of the best HVAC systems for your specific home. Read on to learn more!