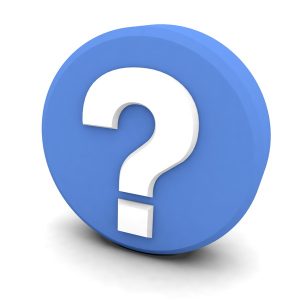 You may not realize this—because you believe them to be true—but there are actually a lot of myths and misconceptions around HVAC use. Cutting through these misconceptions and putting them to rest is key to avoiding premature breakdowns and expensive HVAC repairs. Reach on as we uncover several of the biggest myths that lead to homeowner confusion and costly energy bills.
Misconception #1: You Don't Need to Change Your Air Filter
Oftentimes, changing the air filter within your forced-air heater or central air conditioning system is something that your technician does during your annual maintenance appointment. This leads many folks to believe that it doesn't need to be changed any more than this.
This couldn't be further from the truth! That air filter protects your HVAC systems from dust, dirt, and other debris that can get in its' interior components and restrict airflow, ultimately hurting system efficiency. During periods of HVAC system use, you should be changing out your air filter every 1-3 months, or having it changed out by a professional.
Misconception #2: Permanent Air Filters Never Need to Come Out
Not quite—this isn't what "permanent" means in this case. All it means is that the air filter in your system doesn't need to be disposed of. Instead, it can be cleaned off and put right back into your system. This should also be done every 1-3 months if you have a permanent air filter.
Something important to note here is that if you do wash off your permanent air filter, you should do so with a low-powered hose, and make sure it dries off completely before putting it back into your system. Otherwise, you can unintentionally encourage mold growth.
Misconception #3: The Lowest Thermostat Setting Helps Your Air Conditioner Work Faster
People also believe that the higher their thermostat settings, the faster their heater will warm the home. In actuality, it doesn't do this at all. Instead, it makes your central heater or air conditioner run for longer than it should have to. This is inefficient and could leave you with unnecessary wear and tear, plus additional costs.
Misconception #4: Thermostat Placement Doesn't Matter
If your thermostat is placed in an area of the home that's shadier or sunnier than most of the other rooms, you will not experience optimal heating or cooling. The thermostat should instead be in an area that tells the true story of how hot or cold an area really is.
Misconception #5: Closing Some Vents Saves Energy and Money
Nope! Actually, closing off vents puts a strain on your heating and cooling units. The imbalance in air pressure causes your system to run longer and also forces more air through certain parts of your ductwork that wasn't designed to handle that much. You could find yourself facing a worn out HVAC system and duct repair and replacement needs a lot sooner than you'd otherwise expect. You can avoid all this with the care of our professionals.
Call the friendly staff at Boehmer Heating & Cooling for exceptional HVAC services and customer service!