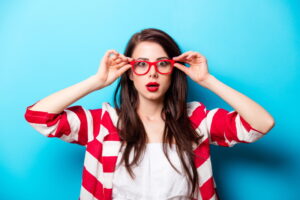 All you have to do to see how far we've come with thermostat technology is to try and use a slider thermostat–they're extremely frustrating. In stark contrast, new thermostat systems offer perks that our parents or grandparents likely never dreamed were possible.
The benefits that newer thermostats come with don't just make them interesting to have. These perks make them beneficial to your home comfort and your overall home efficiency. We'll go over the benefits you'll enjoy when you upgrade your thermostat and how to tell that an upgrade is something to add to your to-do list.
The Bells and Whistles of the Modern Thermostat
So what can you usually expect from modern smart thermostats? They've done away with the slider system, that much we all know. These systems have stepped up their game beyond just improving their looks though. Other great perks to expect from modern thermostats can include:
Better temperature detection and control. Up-to-date thermostats have more modern technology that allows them to better detect the temperature in your home. This means that it'll be more accurate when it signals your air conditioner or heater to turn on. Better temperature control is going to help you save money too because it'll reduce the amount of time your systems will run.
Remote access via phone or tablet. When you're on your way home, you can ensure that your home is at the right temperature by the time you arrive. This is because smart and Wi-Fi thermostats offer the ability to turn them on remotely via an app on your phone or tablet. This also gives you the option to get the house warmed up in the winter without ever having to leave the bed.
Energy use tracking. Recent thermostats also come with technology that helps you track the energy consumption of your heating and cooling systems. By tracking the use of energy from each of your systems, it can help you improve the way that you use your HVAC systems, allowing you to save more money without undermining your home comfort.
Thermostat Upgrade Options We Provide
Are you considering a thermostat upgrade? Then you can select from some of the best options available.
Honeywell T-6: This thermostat offers both the option of programmability and the option for remote control from an app on your phone. This is an ENERGY STAR® certified system that will work with your lifestyle.
Ecobee3 Lite: Sleek and stylish, this is another ENERGY STAR® certified thermostat that can help you save up to 23% on your yearly energy costs. This system also comes equipped with remote control accessibility.
When you come to our team to handle your thermostat needs, you can rest assured that you're in good hands. We'll always work to determine what thermostat best meets your needs.
Call the friendly staff at Boehmer Heating & Cooling for exceptional customer service! You can schedule your appointment to upgrade your thermostat today and take advantage of current tax incentives.