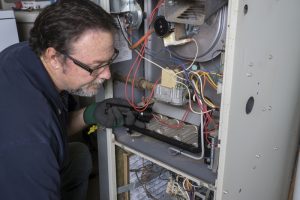 For the most part, the weather in our area is relatively predictable throughout the year. As we transition into spring, however, it really could go either way. We may start seeing much warmer temperatures in just a couple of weeks, or we could have some more cold weather ahead. If the former occurs, you'll likely be tempted to turn off your furnace for the season and not give it another though. However, if you have repair needs, delaying them could leave you with a headache and a costly repair bill.
Ignoring any sort of heating system malfunction can cause it to turn into a much bigger problem, leaving you with a broken down heater next fall when you need the system the most, or depending on the circumstances even a malfunctioning air conditioner—for example if the problem is a ductwork or an air filter problem.
But how do you know when you actually have furnace problems that need managing? We've provided some helpful signs below.