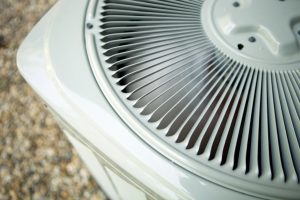 Most air conditioning experts recommend having your air conditioning unit inspected and serviced at least once a year. The ideal time for this routine maintenance is during the spring months, so the unit is ready for the summer when you need it most. If you'd like your tune-up to be scheduled automatically, consider a professional maintenance plan.
How to Know if Your Air Conditioning System Needs a Tune-Up
When an air conditioning unit isn't working properly, it usually becomes apparent pretty quickly. Here are some common indications that your air conditioning system needs a tune-up.
Clogged Air Filters
Over time, your air conditioning system accumulates dust and other particulates in its air filters and on its coils, reducing its efficiency. When these problems go unaddressed, the unit won't be able to cool your house as well. If your unit still doesn't work right after replacing its air filters, your air conditioning system may need a tune-up.
Lack of Refrigerant
If your AC doesn't seem to be putting out cold air like it used to, it may need refrigerant. Insufficient refrigerant causes conditioned air to be warm or room temperature. You can tell this is happening when your house doesn't cool down satisfactorily. A refrigerant leak is going to require professional repair services. By scheduling regular tune-ups, such issues are discovered promptly and can be resolved in a timely manner. Don't wait for serious issues to develop before scheduling service!
Thermometer Test
One way to see if your unit is operating at maximum efficiency is to use the thermometer test. First, place a thermometer on the part of your machine that's nearest the cooling equipment. After five minutes, record the temperature.
Repeat the process at the return vent. Now subtract the two numbers. There should be a 14 to 20-degree difference. If the air coming out is not 14 to 20 degrees cooler than the air going in, this might be a sign that your air conditioning system needs a tune-up.
Unusual Noises
Refrigerant lines have a lot of pressure inside them. If your unit has suffered a significant refrigerant leak, you might hear a sound similar to a ruptured tire or deflating balloon. Air conditioning systems don't burn refrigerant like cars burn gasoline. If your unit displays signs of being low on refrigerant, it's due to a leak, and your air conditioning system needs repairs.
Preventative Maintenance Keeps Repair Needs at Bay
If your AC unit doesn't generate cold air like it should, it may need a replacement air filter or additional refrigerant. Use the thermometer test to measure your unit's output and see if your air conditioning system needs a tune-up. If your refrigerant line is accumulating ice, you could have a leak that requires repairs. And strange noises are also indications of a leak.
Have your air conditioning system serviced once a year to prevent these problems from happening in the first place. Contact Boehmer Heating & Cooling for an air conditioning tune-up in Whitehall, PA!
Call our friendly staff for exceptional customer service.