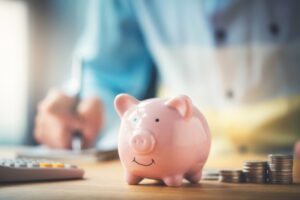 If you've ever wondered if an air conditioner tune-up is really worth it, you're not alone. Some homeowners want to spend the least amount of money possible when it comes to their air conditioner and don't realize how many benefits there are to AC tune-ups. In fact, getting AC maintenance done every year will actually save money in the long run!
Another common question we get is, does AC maintenance have to be done every year? Well, it does if you really want to maximize the many benefits that tune-ups provide. Let's dig deeper into the benefits of maintenance so you'll enthusiastically schedule those AC tune-ups every year without any lingering doubts.
Paying for Maintenance Saves Money
When you think about maintenance and how it applies to other things in your life, it helps to see how worthwhile it is. Take your car, for example. What would happen if you neglected oil changes and tune-ups? Well, your car will almost certainly break down at some point. Your MPG will decrease. The wear and tear from a poorly maintained engine will take its toll and lead to poor performance. You'll find yourself paying more for repairs than if you'd just had it tuned up in the first place.
The same is true for your air conditioner. An annual tune-up is what gears your system up for peak performance and optimal efficiency. That's because during a tune-up, the technician goes through a long list of things to check to make sure everything is working properly such as:
Monitor refrigerant pressure
Test starting capabilities and safety controls
Clean or replace the air filter
Clean and adjust blower components
Measure for correct airflow
Tighten electrical connections
Measure volts/amps
Lubricate all moving parts
Adjust thermostat calibration
Check evaporator coil if accessible
Clean condenser coil
Clean condensate drains
Measure temperature difference
Apply protective coating to unit
Monitor a/c and heating cycles
Maintenance saves you money not just in the short-term, but in the long run as well. That's because annual tune-ups are the best way to decrease the likelihood of repairs and unexpected breakdowns. We're not exaggerating when we say that about 80% of the repairs we see are on air conditioners that haven't received routine, annual maintenance. That means 80% of the repairs we see were preventable.
Not only that, but tune-ups are the best way to make sure your system lasts for its estimated lifespan. The lifespan for a central air conditioner is 10-15 years. However, this estimate only applies to ACs that have received maintenance on an annual basis. Not getting maintenance can shorten that lifespan by half. That means on a conservative estimate, you'd be replacing your AC 2-3 years earlier than necessary, and in a worst-case scenario, after 6-7 years.
The Bottom Line
You deserve to have an AC that delivers superior performance during our hot, uncomfortable summers. The ideal way to achieve that is through annual tune-ups.
We hope we've convinced you that AC tune-ups are definitely worth it!
Call the friendly staff at Boehmer Heating & Cooling for exceptional customer service!