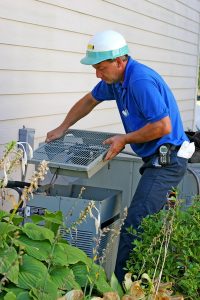 While homeowners in other parts of the country would consider our current weather chilly, around here we know it's just a matter of time before we need our cooling systems to work full force. When that time comes, are you ready?
The #1 thing you can to do prepare for the cooling season is to make sure your air conditioner is ready to work as efficiently and effectively as possible—through maintenance. During your AC maintenance session, otherwise called a tune-up, our technicians will fully inspect, clean, and adjust components that need it. It's also at this time that we'll recommend repairs, if needed, so you can get them on your schedule right away.
But what does all this really mean?