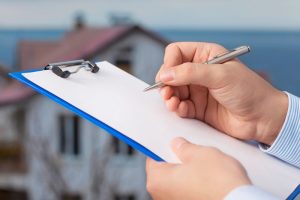 While you might not get your car's oil changed exactly when you should, you probably make it a point to aim to change your oil every 3 months or after 5,000 miles. You likely drive nearly every day, and you want to make sure your vehicle is as safe and fuel-efficient as possible. Many of us takes steps like these to protect the investments we care about, but some can fall by the wayside.
Take your heating and air conditioning systems, for example. You know these are major investments, and at some points in the year, they are practically necessities. And yet, it's easy to forget that these systems require regular maintenance as well. Keep reading to learn more about air conditioning and heating maintenance—and how you can make it easy with a maintenance plan.
Regular Maintenance Is Key to AC/Heating Performance
Your air conditioning and heating systems certainly won't last forever. But without regular maintenance, they may fail a lot sooner than they otherwise would. Regularly maintaining your heating and air conditioning equipment is the best way to ensure you get the most out of your investment.
That means tuning up and cleaning the systems, making a full inspection, and then making any repairs before the season is in full swing. And that's something that only a professional technician can do properly. But once it's done, you may get any of these benefits:
Better system performance
Lower energy and fuel costs
Decreased likelihood of repairs
A longer system lifespan
Maintenance Plans Make It Easy
Still, it's easy to neglect this service, or forget to do it in the recommended time period. We suggest getting your heating system tuned-up in the early fall or late summer and your air conditioner tuned-up in the spring—when you're not even using them. Who could expect you to remember that?
With a maintenance plan, you don't have to worry about it! Typically when you join a maintenance plan (although, we cannot guarantee this is always the case), the contractor will call you up to remind you it's time to schedule your service!
The Benefits Outweigh the Cost
Yes, signing up for a maintenance plan will require you to spend some money, but it's worth it to have peace of mind about your air conditioner or heater as you move into a new season! Think about how much worse it would be to make an emergency repair in the middle of winter than to get a maintenance session in fall and follow it up with any necessary repairs on your own time!
Plus, there's the benefit your contractor adds on to the deal. In exchange for your loyalty, the best heating and air conditioning companies offer additional benefits to maintenance members. For example, with our Plus plan, you are a preferred customer who never gets an overtime charge and can always count on same-day emergency service. In addition, you'll get a 15% discount on repairs throughout the year!
Get your heating and air conditioning tune-up in Upper St. Clair, PA from the experts at Boehmer Heating & Cooling.