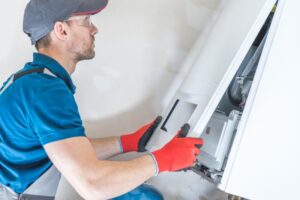 We probably don't need to tell you just how important a well-functioning heating system is in our part of the country. We can deal with some pretty harsh winters, which can sometimes stretch into spring. A home's heating system–no matter what type–is vital to helping your family getting through the cooler months comfortably and healthfully.
But even if you know how important it is to have maintenance done, you might be tempted to skip it. After all, it's another cost to incur, and if your heater is on the newer side, who cares, right?
We really want to encourage our customers to put this notion aside and consider what they can save by having maintenance done, versus what maintenance will cost them. Because the truth is, skipping maintenance will cost you a lot more. Read on to learn the true cost of not maintaining your heater this fall.