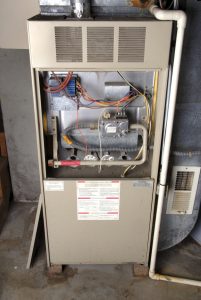 The furnace is a durable heating system that works well for nearly any home, as long as there is a ventilation system in place. That does not mean, of course, that your home heating system will never require repairs. A furnace is strong and efficient, but it can be finicky if you do not get your system the service it needs.
In many cases, furnace repair is entirely preventable. Other times, we show up to find a heating system broken down, when sooner repairs could have helped make the problem a lot less severe. Learn how to prevent major and minor heating repairs from our guide, and call our team when you need routine service for your gas or electric furnace.
Schedule Routine Furnace Tune-Ups
The best way to keep your furnace in good shape and prevent repairs from coming up in the winter is by scheduling maintenance for your heater. Routine furnace maintenance is a service offered by many HVAC contractors and recommended in the fall. That way, your heater gets an inspection and adjustment, making it less likely you'll run into problems when your furnace is working its hardest.
Technicians will check your heating system's ignition, examine the furnace filters, replace or adjust small components, and clean off the burners. That can help to keep the components running more smoothly for longer.
Change the Air Filter
Professional maintenance allows technicians to get a close look at your furnace once a year and make some minor adjustments, but it's still up to you to change the furnace filter every 1-3 months.
You may think that the air filter has little effect on the operation of your heating system. But when it's covered in dirt and debris, airflow cannot get through to your system properly. This interferes with the operation of the motors, which have to work overtime to heat your home. Changing the air filter regularly helps to prevent many of the common furnace problems we see.
Notice the Signs
There's a chance that your heating system already needs repairs and you simply haven't noticed it. The sooner you catch the problem, though, the better. If you wait too long, a furnace repair can spiral out of control. Make sure you call a technician at the first sign of trouble.
Drops and fluctuations in temperature.
Warm spots in certain rooms of the home.
Odd noises coming from the system.
Short cycling.
Don't Overwork the Heater
Finally, we think it's important that you try not to force your heater to work any harder than it should have to. For example, when you get home from work on a cold evening, do you turn up your heater's temperature all the way in hopes your home will heat up faster? This isn't the case, as it will only run for longer and waste energy, potentially overworking the system.
Instead, find a temperature that works for you and program your thermostat in advance to warm up your home. The best way to do this is by upgrading to a Wi-Fi thermostat, one that allows you to reset temperatures no matter where you are.
For speedy furnace repair in Whitehall, PA, or to schedule routine maintenance to protect your system, contact Boehmer Heating & Cooling.