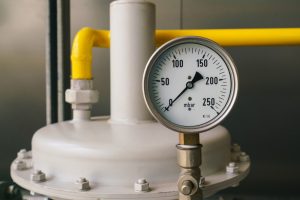 With the official start of fall here, soon enough temperatures will turn toward cooler trends, and you'll want a fully effective and efficient operating heater to get by. With your home's HVAC systems making up about half of all your energy use, and therefore increasing your energy bills, it makes sense that you'd like to know how to best save money while maintaining home comfort.
Fortunately, we have 5 tips below on how to do just that. Read on!
Use a Programmable Thermostat
You may have heard about smart and WiFi thermostats, which we absolutely recommend to get the most precise and efficient comfort from your heating system as possible. But even an upgrade from a basic digital thermostat to a programmable one will do you good!
This will enable you to set different schedules for when your heating system comes on, instead of running it all day while you're not home or all night while you're sleeping and bundled up with blankets anyway.
Lower the Thermostat
If you really want to cut down on your energy costs, you may need to make a shift in how you're setting your thermostat. For the wintertime, the Department of Energy suggests setting your thermostat to about 68°F if you want to save money.
Many homeowners have it set much higher than this, either because they think it will heat their home faster or they don't realize that they'd be perfectly comfortable at a lower temperature setting. Doing this will allow your heater to run for less time and therefore use less energy.
Take Advantage of Other Heat Sources
During the summer, when we're talking about how to stay cool in your homes, we often recommend closing the blinds and curtains to south-facing windows so the home doesn't heat up as quickly. Well, the same concept applies in the winter, just in reverse.
Bring some additional radiant heat into your home by opening blinds and windows. Whether you're utilizing a furnace or a boiler, this will help it stay warmer longer and you may not need to run your heater as much.
Ensure Proper Insulation
This is a big one. If your home is improperly insulated or has air leaks, it won't be possible to keep heat in. Adding insulation to your attic and crawlspace can help with this, as well as investing in air sealing and duct sealing for your home.
Shut Your Chimney's Damper
No matter what type of heating system you use in your home, perhaps you also have a fireplace. Well, not many homeowners remember to close their chimney damper after fireplace use. This is a source of heat loss and will cause your heater to run for a longer amount of time than it should have to in order to reach the desired temperature on your thermostat.
For more great tips on how to efficiently warm (or cool!) your home, please don't hesitate to reach out to our team.
Call the friendly staff at Boehmer Heating & Cooling for professional heating or boiler service in Allison Park, PA and exceptional customer service!