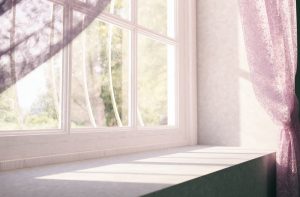 No matter what part of the Pittsburgh area you live in, there are aspects of the air quality in your area that are less than optimal. And whether allergens, contaminants, or humidity levels, your indoor air quality can actually end up being worse off than that of the outdoor air quality.
That said, not everyone will have the same indoor air quality needs as their neighbor. While one home may benefit from the installation of UV germicidal lights, another may have household members with allergies who need an air cleaner. No matter what it is that you're in need of, you can turn to our team for quality indoor air quality solutions in Pittsburgh, PA.
Keep reading for an overview of some of your options!
The Power of Air Cleaners and Purifiers
Have you ever considered an air cleaner or purifier? You can't rely on just the air filter of your HVAC system to keep your air clean. In fact, that's not even the intended purpose of this air filter. Your HVAC air filter is there to protect the inside components of that HVAC system from dirt and debris—not your indoor air.
Fortunately, the right air cleaner can get you the results you need for a more comfortable and healthier home. For instance, an electronic air cleaner can trap and filter up to 99% of airborne particles that pass through an HVAC system, ensuring that the cleaner air is distributed to all rooms within your living space.
Have You Considered UV Lights?
UV germicidal lights take the standard air purifier up a notch. An air purifier on its own is extremely effective at removing contaminants, allergens, and potentially harmful particles from the air. But they fail to remove microorganisms that may be lurking in your ductwork.
Your air ducts are constantly exposed to moisture simply from the operation of your air conditioner. Add this to the fact that ductwork is a dark space hidden behind walls in your home, and you have the perfect breeding ground for mold and bacteria.
The best air filtration system or air cleaner may be able to remove some of these particles from the air, but why not tackle the problem at the source? UV lights do just this—they are harmless to humans and pets, but deadly to these microorganisms that can make even the healthiest person sick.
Don't Forget about Humidity
Though this isn't a big problem this time of the year, it's worth thinking about now in order to be prepared. Dry air is something many homes in the area suffer from, and a lot of problems can come from this. Dry air in the home causes your sinuses to dry up, lowering your immunity and making you more susceptible to illness.
Sure, you can stick those portable humidifiers you can find in any home store in your bedrooms, but this doesn't tackle the problem as a whole. You would do well to consider the installation of a whole-home humidifier, if you find dry air to be a problem.
Call the friendly staff at Boehmer Heating & Cooling for exceptional customer service.