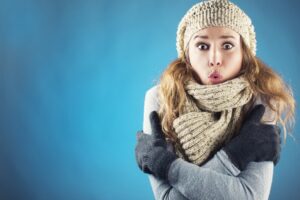 How can a power outage be an emergency? Well for starters, if it's a chilly winter day in PA and you're without a heater, that's an emergency. Or what about not having your refrigerator? There are a number of reasons you don't want to have a power outage—but what if you could have one and still have a functioning home? You can!
The answer is a whole-house generator. These systems give homeowners a peace of mind and are more useful, plus safer, than portable generator systems. Read on as we uncover how a generator helps to keep you comfortable and safe during a power outage.
How a Whole-House Generator Helps
A generator helps keep you not only comfortable, but safe, in the event of a power outage. How so?
Any security lights and cameras you have in and around your home will still be functional.
Your home will be well-lit, reducing the likelihood of household accidents like falls.
You don't have to worry about deciding which appliances to keep running with a portable generator, nor do you have to worry about the potential harm associated with a poorly ventilated portable system.
You can keep your vital appliances such as your HVAC system or refrigerator running.
You'll be able to charge important things like your cell phones in case you have an emergency and you need to call for help.
The Whole-House Generator Difference
Perhaps you've always relied on a portable generator for cases where you might have a power outage emergency. Or perhaps you've never had a generator and aren't sure you really need one. We can't stress enough how investing in a whole-house generator will benefit you, making a difference in your safety and comfort when an unexpected (or even an expected) power outage happens.
Whole-house generators, rather than relying on a storage tank of propane, are fully connected to your home through the main gas line and your electrical system. This enables them to create energy in an eco-friendly and efficiency way when your power goes out. Plus, since a whole-house generator will be connected to your home, it detects when power goes out automatically, and powers on. With a portable system, if you're surprised by a power outage you have to go find your generator and hope that you have enough propane to run into throughout the length of the power outage.
Additionally, a whole-house generator offers homeowners far more power than a portable generator. Like we alluded to above, this means you don't have to choose between which appliances to run during a power outage. You can use your HVAC system, security lights, refrigerator, and whatever other electrical appliances you need without hassle.
Don't Forget about Generator Maintenance
In our previous blog post, we talked about the importance of maintaining your generator. While it may not get much use throughout the year like other appliances in your home, it still needs to be inspected by a professional regularly to ensure that when you do need it, it'll be able to do its job flawlessly.
Contact Boehmer Heating & Cooling for professional generator installation in Pittsburgh, PA.