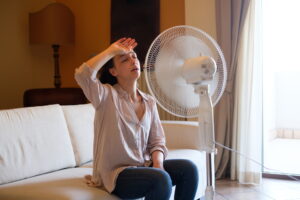 Did you know that there's no such thing as "cold?" In the world of thermodynamics and complicated physics, you have heat and a lack of heat. This is important because our heating and cooling systems don't fight two different villains, they really just treat one type of energy in two ways. Heaters add heat to our homes and AC units remove heat.
So, when we're looking at ways to stay energy efficient during the summer, we're really examining ways to keep the heat outside of your home and make the process as easy as possible for your AC. This can involve a wide spectrum of practices, from changing the air filter of your HVAC system on a regular basis, to getting a full AC replacement in Pittsburgh, PA. What's important is that you make the most cost-effective decision for your home's comfort now and in the future.
Here are a few tips to stay more efficient and comfortable this summer.
Insulation Is Key!
AC is as much about bringing cool air in as it is about leaving hot air out. When temperatures reach record highs, the outside air is going to be hot, muggy, and unbearable. That means you need to work hard to ensure that the cool air created by your AC stays inside and doesn't go anywhere.
Many people think that leaving a couple strategic windows or doors open will help their AC circulate air but this is not a good idea. Your AC relies on an enclosed space to keep things cool and comfortable. Make sure all of your doors and windows are closed when the air conditioner is running.
Also, try using curtains and shades to reduce sunlight in your home, since that can increase the temperature by a few degrees as well!
Utilize Ceiling Fans
Ceiling fans are great at doing one thing very efficiently. They circulate air to help cool down a room by using a tiny amount of electricity. Ceiling fans are wonderful to use in conjunction with an air conditioner, because they will help circulate the cooled air that your system works so hard to create.
Also, a ceiling fan can help evaporate the sweat from your body, which is why we recommend wearing shorts and light clothing so your skin gets access to that cool breeze.
Upgrade Your HVAC Accessories
It's not all about AC when the temperature reaches extremely high levels. Your air conditioner must communicate with the thermostat. Then, the cooled air must be sent through your air ducts which properly let air through vents and into the rooms where you can feel it. That's why we don't refer to your AC as a "machine" and more of a "system," since it has a lot of moving parts.
We want to take a second to remind you that your AC will need attention in more ways than just service calls. Sometimes you might need to upgrade your thermostat, especially if it's an old analog one. Other times, you might want to get your ducts sealed and in good shape to better handle the cooled air transportation. And, in some cases, replacing your air conditioner with a new one will be the most viable option. Be sure to consult with a professional for the next best step in your home's comfort.
Need some extra tips for your home comfort? Call the friendly staff at Boehmer Heating & Cooling for exceptional customer service!