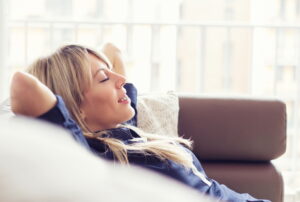 Summer is just around the corner and that means you'll soon be relying heavily on your air conditioner. How are you feeling about its performance so far?
The hot weather hasn't really arrived yet so if you're not sure that your AC is going to keep you sufficiently cool through the summer–or even worse, you fear it might break down altogether–now's actually a great time to strongly consider a new AC installation.
There are many reasons why upgrading your AC before the summer starts is a great idea. Let's go over 5 of the most important ones so you can be an informed consumer when it's time to make the decision.
1. Beat the Rush
Spring is considered "shoulder season" in the world of HVAC. It's the lull between when people aren't using their furnaces as much, but also aren't using their ACs that often. It's one of the times of the year when HVAC companies aren't busy.
What that means for you is that you can schedule a consultation with us, do some research, and make the best decision–all at your leisure. When the hot weather hits and people realize their ACs aren't working or that they neglected maintenance, that's when HVAC contractors get overwhelmed with calls.
Although we'll always be there as soon as we can for our customers, you can avoid competing with your neighbors for the next AC appointment and beat the summer rush.
2. Take Advantage of Spring Rebates
Now's a great time to take advantage of special spring rebates. With the new Bryant Flex Rebate we're currently offering, homeowners can save up to $525 with the purchase of a qualifying Bryant Home Comfort System.
3. Avoid Equipment Shortages
Unfortunately, the HVAC industry continues to suffer from supply chain issues and parts and equipment shortages. Although you shouldn't buy a system out of fear of an uncertain marketplace, if you know your AC is due for replacement in the near future, the time to buy may be now.
4. Enjoy Increased Efficiency & Comfort All Summer Long
You pay a lot for utilities to keep your home cool over the summer. Wouldn't it be nice to get the maximum return on that money being spent? When you get a new, efficient air conditioner installed, you'll be spending a lot less money on utility bills and enjoying a higher level of home comfort.
Today's air conditioners are much more efficient than those from even 5 years ago. With increased efficiency and features such as variable speed blowers, to options such as heat pumps and ductless mini splits, you'll be amazed by the options made available by advancements in HVAC technology over the years.
5. No Downtime
There's nothing worse than when your AC breaks down when the forecast calls for scorching-hot weather. You won't have to worry about downtime this summer. In fact, you won't have to worry about it for many summers to come. 
Call the friendly staff at Boehmer Heating & Cooling for exceptional customer service! Schedule your AC installation with our team today.