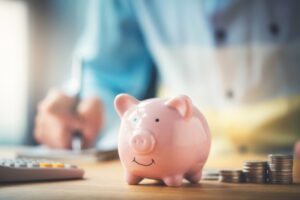 As temperatures begin to spike here in the Pittsburgh area, we probably don't need to tell you that it is time to ensure your air conditioner is well-prepared for the heat. Not only that but now is the perfect time to ensure you're using all your home comfort systems and appliances as efficiently as possible. After all, who wants to pay more than necessary on their energy bills this summer?
One of the first steps in doing this is having an energy audit completed, which we'll dive into more below. Another is making sure your air conditioner is well maintained. Read on as we cover these and more tips on how to cut yoru energy bills this summer!
Have a Professional Energy Audit Done
We are guessing, since you came across this blog post, you do have some concerns about wasted energy and high utility bills in your home. But you don't have to be concerned! All you need to do is give our team a call and we'll conduct a thorough home energy audit. This helps us determine exactly what issues your home is suffering from that are resulting in costly, inefficient cooling and heating.
During this home energy audit, we'll look for things like:
Air Leaks
Insufficient Insulation
Moisture or Moisture Damage
Defective/Damaged Ductwork
Gas Leaks
Ventilation Problems
Inefficient/Heat-Producing Lighting and Appliances
After this, our home energy advisors will analyze the date and make appropriate recommendations for you to improve your energy efficiency.
Schedule AC Maintenance
If you haven't done so already, now is the perfect time to schedule your routine air conditioning maintenance appointment. Professional maintenance allows our technicians to comprehensively inspect, clean, and adjust the components that need it. All of this helps reduce repair needs (by as much as 85%), improve the efficiency of your system, and lengthen the lifespan of your air conditioner.
Air conditioners are designed to last about 10-15 years when well maintained. While saving on your monthly energy bills is important, so too is avoiding premature system replacement, which is a cost nobody wants to incur sooner than necessary!
Have Repairs Done!
Were you alerted to repair needs during your last AC maintenance session? Maybe you were told you have a refrigerant leak. This is absolutely something you want to have taken care of right away. Your air conditioner is supplied with enough refrigerant upon manufacturing to last its entire lifespan. This is known as your system's refrigerant charge. If that charge drops, it means that you have a leak.
Unfortunately, there are dishonest HVAC "professionals" out there who will tell you that your refrigerant needs to be recharged regularly, but this is not the case. Once the leak is properly located and repaired, you shouldn't have any more leaks. Of course, if you have a very old or ill-maintained system, then this might not be the case, and you may want to consider upgrading to a higher efficiency system.
Upgrade Your Air Conditioner
That brings us to our next tip–how old is your air conditioner? If it's in that 10-15 year range, then you should know that today's systems are much more efficient than those of the past. And you have so many options for cooling! Central air conditioners come with variable speed options so that you can use them more efficiently, for instance. Ductless systems have independent air handlers so you don't have to keep all the rooms in your home at the same temperature.
Please don't hesitate to reach out to our team to learn more about what your cooling options are!
Change Your Air Filter
The air filter that comes standard with your air conditioner is in place to protect the system from dust, dirt, and other debris that can get inside and damage its components. When it gets too clogged up, it will restrict airflow and cause your air conditioner to essentially "work harder" to do its job by running longer than it should need to in order to cool your home to your desired temperature.
Have Your Ductwork Professionally Cleaned
Just like a clogged air filter, clogged up ductwork can restrict airflow and present contaminants into your home. This not only causes inefficient AC operation and high energy bills, it hurts your indoor air quality too—especially if members of your household suffer from allergies or asthma.
Keep Curtains and Blinds Closed
Keep your curtains and blinds to south-facing windows closed during the day. This lowers the ambient temperature in your home and therefore allows you to use your air conditioner less—and therefore efficiently.
Set the Thermostat to a Reasonable Temperature
Most homeowners are setting their thermostats much lower than necessary—about 71-72°F, when most people are comfortable at 78°F—because they think this will help their air conditioner cool the home faster. This just isn't the case though. In fact, it just makes your air conditioner run longer. But with a more reasonable temperature setting, you can use your air conditioner more efficiently and cut your energy bills.
When you need expert air conditioning services or a professional energy audit to make sure everything is running smoothly and efficiently, call the friendly staff at Boehmer Heating & Cooling for exceptional customer service!