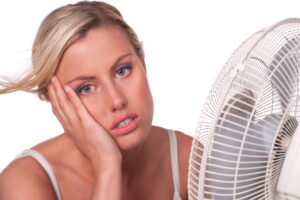 No matter what season it is, it can be frustrating when your home is hotter upstairs than it is anywhere else in your home. That's why we've provided some great tips below to help you combat this issue. Read on!
Adjust Your Dampers
Do you have a zone-control system? Zone control systems are central air conditioners and furnaces that have dampers in their ductwork in order to split the home into "zones." This is a great option for households that have occupants with different heating and cooling preferences. It's also a great option for homes that have more than one story.
The thing you have to remember is, heat rises! So if your downstairs area is nice and cool but it's still stifling upstairs, you need to address this through your air conditioner. It's a lot easier to do this by adjusting the dampers of a zone-control system.
Have a Ductless System Installed
Speaking of zone-control systems, did you know that ductless systems are zone-controlled by default? Their setup involves a single, small outdoor unit connected to up to 4 indoor air handlers. Each of these air handlers can be controlled independently of one another. So if occupants upstairs are warm, but you're downstairs and perfectly comfortable, everyone can stay happy because you only need to turn on the upstairs air handlers.
Invest in AC Maintenance
If having a hot upstairs is a new problem that you've never experienced before with your air conditioner, it could be that it's a problem with the air conditioner itself. This is why it's so vital that you invest in routine AC maintenance. Maintenance tune-ups enable our technicians to thoroughly inspect, clean, and adjust components that need it. We also check for repair needs so you can get those taken care of right away.
Maintenance helps your system work as efficiently and effectively as possible, plus allows our technicians to see just why your upstairs is so hot. From there we can help you remedy the problem.
Use Your Ceiling Fans Correctly
Ceiling fans are very beneficial systems, helping to better distribute air. They're great in the winter and summer, since by switching the direction of the fan blades you can direct hot air or cooled air throughout your home.
You want to make sure you have your ceiling fan blades going the right direction in the summer time. They should be moving counter clockwise to help cooled air be distributed better.
Check Your Thermostat Settings
Is your thermostat set to auto? This means it will automatically turn your AC system on when the temperature reaches about 2° above what you have the setting at. This is good news, but depending on where your thermostat is located can be tricky.
If your thermostat is installed upstairs, where it's warm, then you could be cooling off the lower level of your home too much. If its installed downstairs, then that can negatively impact how hot it is upstairs. Talk to our pros about investing in a smart thermostat, as this can certainly help!
Contact Us for an Energy Audit
Your air conditioner may be working just fine and your home's upper level can still be too hot. There are a number of potential reasons for this. If your upstairs area has south-facing windows, for example, then it's going to be pretty hot upstairs. Plus if you don't have proper insulation, this won't help matters either.
Yes, that's right, insulation is just as important in the summer as it is in the winter. It prevents heat transfer whether it's keeping heat in or out. Contact our team for a home energy audit and we can help you assess your insulation needs as well as any other indoor air quality solutions that may help the cooling issues you're having!
Reach out to Boehmer Heating & Cooling today for professional air conditioning services in Pittsburgh and beyond!