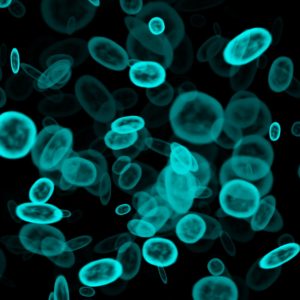 Each year, you struggle to truly enjoy the beauty that spring brings as your allergies are at their worst. And, unfortunately, even when you step inside, it can be difficult to keep allergies under control. In fact, it's possible for your air quality to be even worse inside than it is outside.
Most likely, you keep your home sealed up tightly as you run your air conditioning and heating systems. While this is better for efficiency, it allows contaminants to recirculate throughout your home, contributing to worsening symptoms and potentially making you sick. Prepare your home with the help of our expert indoor air quality tips.
Establish a Few House Rules
A few simple house rules can help you to take more control over the types of particles that enter your home. We recommend setting guidelines like:
Leaving shoes by the door to avoid tracking in dust.
Removing outerwear at the door, especially if someone has been hiking or playing sports outside.
Changing clothing when you get inside (particularly for people with severe allergies).
Keeping pets off furniture.
Ensuring floors and closets are clutter-free.
Holding each person accountable for a different weekly cleaning task.
Formalize a Cleaning Routine
Now it's time to set a cleaning routine—a chore list for you and your household members to complete each week. In some homes, it works for everyone to keep these rules handy and work together to get tasks done. However, it may be better for your family to set a schedule and rotate through the jobs. Allergy-proofing tasks may include things like:
Dusting daily (With a damp cloth only. Feather dusters can spread dust around.)
Vacuuming weekly.
Changing bedding weekly.
Bathing the family dog weekly.
Washing curtains and small rugs regularly.
Changing air filters monthly.
Upgrade Your Indoor Air Quality Equipment
Finally, we recommend upgrading your indoor air quality equipment, because the air filter you currently have in place may simply not be enough. Air filters do stop particles from moving with ease throughout an AC or heating system. However, they are limited in what they can do.
If an air filter were too powerful, particulate in the air would not be the only thing blocked from the vents. The fibers may stop air from getting through as well, limiting efficiency and the performance of your heating and cooling systems. Instead, consider these upgrades:
Whole-house indoor air filtration – Particulate is removed from the air and trapped in a pleated filter designed to allow adequate amounts of air to flow through to the HVAC equipment.
Electronic air purifier – Effective at removing some of the smallest contaminants from the air, electronic air cleaning systems give particles a charge as they move through your AC/heating systems. The particles then cling to surfaces of an opposite charge, rather than floating around in the air.
UV lights – This air purifier kills and sterilizes microorganisms, living pollutants like bacteria and viruses that make us sick.
Call the friendly team at Boehmer Heating & Cooling for exceptional customer service. We install and service indoor air quality equipment in Upper St. Clair.