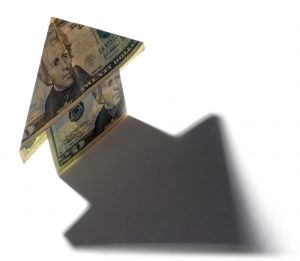 This year, don't let heating and air conditioning bills keep you from enjoying your time at home. Sometimes, it seems like the only way to save on heating and cooling costs is to shut off the AC or heating systems completely, but this is no longer the case.
When you have home performance experts working in the HVAC (heating, ventilation, and air conditioning) industry, you have a resource to help reduce costs where bills can add up the most. Qualified home energy experts can help you find ways to cut bills and stay comfortable for years to come.
Make your home a more efficient place. Find out how HVAC experts may be able to help you cut down your energy bills here, and call our experts for a home energy audit in the Baldwin, PA area.
Is Your Heating and Air Conditioning Equipment Working Efficiently?
Poor heating and AC inefficiency is a main contributor to high utilities, since these systems often account for the most energy use in our homes. When an air conditioner or a furnace or boiler does not run efficiently, it could be due to problems within the equipment. There are lots of things that can keep an HVAC system from working efficiently, things that are not always easy to detect:
Dirt and Debris – A layer of dirt on the condenser coil may prevent your air conditioner from properly releasing heat. Debris on a furnace filter or jammed in the blower fan can slow airflow.
Lack of Maintenance – Small adjustments here and there allow for smoother operation and better efficiency for your AC system.
Undetected Repair Needs – Major AC and heating trouble does not always cause an air conditioner or heater to shut down completely. It may only make the equipment run less efficiently—for now.
Outdated Equipment – Unfortunately, all HVAC equipment has an end to its lifespan, and it may simply be that it's time for a replacement.
Does Your Home Contribute to High Energy Bills?
Home energy solutions take into account not just the HVAC equipment, but also the parts of your home that affect the way the HVAC equipment runs. For example, your energy efficiency could be affected by the following:
Poor Insulation – Which allows heat to transfer into or out of the home too easily.
Air Leaks – Small holes around windows and doors can add up, allowing air or heat to move out of the home and wasting energy.
Duct Leaks and Air Balancing – There may be an issue within the ductwork, such as a leak or inconsistent air balancing, forcing air to distribute in an inefficient way.
Can a Home Energy Audit Help You?
A home energy audit is a home performance test that can reveal a number of issues within your home and with your HVAC equipment. These issues are not easy to tackle or detect on your own, but HVAC experts have the equipment and experience to find issues through a series of tests and inspections. They may perform tests such as…
A blower door test to measure air leakage.
An HVAC equipment inspection to determine whether equipment requires maintenance or replacement.
Energy bills assessment to see what may be contributing to high monthly costs.
Afterwards, you'll discuss ways to improve on your energy bills and schedule any additional services you may need, all of which can improve home efficiency for many years to come.
Boehmer Heating & Cooling offers home energy audits in Baldwin and the nearby areas. Call our friendly staff for exceptional customer service.