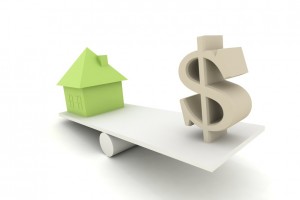 It's been a cold one this year, and you might not have felt the relief you wanted from your home comfort system. It could be that you have noticed hot or cold spots around the home or never felt quite warm enough at all. And that may be something you thought you'd have to put up with for a long time to come.
But often, these types of problems do not necessarily indicate that you need to replace your furnace or boiler. Instead, you might need to rethink the insulation in your home.
The Importance of Insulation
Insulation serves to slow the movement of heat into and out of a building. With the right amount of insulation in your home, you can benefit in a whole lot of ways.
Better Energy Efficiency – You may notice your bills drop when heat is able to be distributed throughout the home without moving to the outdoors or the attic too quickly.
Improved HVAC Performance – Your heating equipment may work better when there is less heat transfer out of the home. This is true for your air conditioner too, since heat has trouble infiltrating your home in the summer with adequate insulation.
Fewer Problems with Your Heating/AC Systems – Your heating and air conditioning equipment may be less likely to break down when insulation ensures heat moves into (or out of) the home in an efficient way.
Choosing the Right Insulation
Insulating materials like fiberglass are able to keep heat from moving into or out of the home. While no insulating material will completely block heat movement, a higher R-value for an insulating material indicates that it will do a better job.
The R-value is a measure of how much heat resistance your insulation has. In colder climates, it's best to have as high an R-value as you can, which may mean adding extra insulation too. Of course, this may not be necessary or cost effective in a cooler climate. The ENERGY STAR website has an excellent guide for determining which R-value may be the best option for your home, but consult a technician first. Blown-in insulation is usually the best way to add to crawlspaces or the attic, and a technician will have the tools to do this.
But How Can I Tell I Need Insulation?
If there is no insulation in your home at all, then believe us when we say that your home will certainly improve from it. However, if there is some amount of insulation in the home already, you need an expert to determine whether you need more.
A home energy audit is a thorough assessment of your HVAC system, insulation, indoor air quality equipment, airtightness in the home, and much more. All of this can help technicians to make recommendations on how to lower your monthly bills and keep you more comfortable. This may mean adding more insulation, or you might need to add weather stripping to the windows or tune-up your heater.
Contact the friendly people at Boehmer Heating & Cooling for insulation services. We offer home performance audits in Whitehall, PA and the surrounding areas, and we can help you resolve your heating, cooling, and efficiency issues.