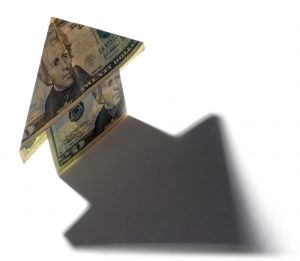 Energy bills have spiked, and you've had enough. You ask the family to be more aware of lights left on, to set the thermostat responsibly, and to monitor appliances closely—with some success. And yet, your next bill is nearly as high as the last. At this point, you may feel that there's no hope of bills dropping any lower, but there is hope.
An energy audit is a great way to learn more about what's draining energy in your home. When you follow it up with a few home improvements, you can save a lot of money every month, and the savings each year can offset the cost of these upgrades. Learn more about this benefit and others in our brief guide.
What's an energy audit?
An energy audit is a service provided by only select contractors. It's an involved process, one you don't want to leave to an inexperienced technician. The contractor will spend time in your home assessing a number of factors that contribute to higher bills than you should have.
Examples of tests that may be done include the following.
An air pressure test in the ducts to determine where air is leaking.
A blower door test to find leaks in the home that should be sealed with caulk or weather stripping.
An attic and insulation inspection.
Infrared scanning.
Utility bill analysis.
A complete inspection of your heating and air conditioning equipment.
After the audit, you may have to do some work around the house or schedule services in order to improve your air and heating systems. But in the end, the results will be well worth it.
Save money on heating and cooling
First, an energy audit can help you to save. There may be parts of your home that aren't getting enough air or heat because heat leaks through cracks in the ducts or in the home. You might be spending too much to run a heater that's wearing down, or a thermostat that's miscalibrated. Finding this out is the first step to saving throughout the year.
Feel more comfortable throughout the home
After you make improvements to your home and your heating and air conditioning systems, you should notice an improvement in your comfort. A well-insulated home keeps you more comfortable in winter and summer. Duct sealing and home sealing could resolve issues with uneven airflow between rooms of the home.
Improve your indoor air quality
Finally, you can improve the quality of your indoor air with a professional assessment and follow-up. A technician will check for any potential safety issues within a heater, such as a cracked heat exchanger that can lead to a carbon monoxide leak. They may also advise you about smoke detector and carbon monoxide detector usage.
Duct sealing and home sealing can provide better air quality as well. And a technician may recommend air purifiers or a new filter to help your family stay healthy.
Boehmer Heating & Cooling offers energy audits in Bethel Park, PA. Call our friendly staff for exceptional customer service.