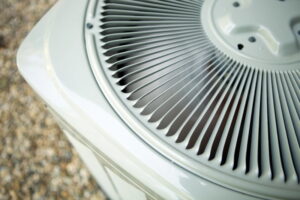 When it comes to caring for your air conditioner, the first thing on your mind is probably spring maintenance. And yes, this is a very important part of keeping your AC system functioning as efficiently and effectively as possible, for as long as possible! But it's only part of the equation.
True, you do not need your air conditioner in the winter. So that means you can just forget about it for a season, right? Well, not quite. There are actually some things you can do to prepare your system for winter so that you can rely on it working well for you next spring.
Yes, covering your air conditioner is one of these steps. We'll dive into that more below! First, we want to outline some steps you should take before putting that cover on the outside unit (the condenser unit) of your air conditioner. Read on…
First, Take Care of Repair Needs
We understand how tempting it can be to wait on AC repair needs. Nobody wants to spend extra money when they don't have to. However, if you delay air conditioner repair needs you risk a couple of things. You risk having a system that won't turn on at all next spring because whatever the repair issue was caused the system to break down, OR, the repair issue impacts your heater too, and you're left with an inefficient furnace or heat pump this winter.
For example, you might have damaged ductwork that is letting conditioned air escape. This is going to let heated air escape as well, causing you to lose system efficiency and pay more for your electrical bills than you should have to.
Next, Fully Shut Off Your Air Conditioner
When the chilly weather settles in for good, it's time to turn your air conditioner off. We don't mean that you should simply stop using it by adjusting the thermostat for warmer temps. We mean that you should go to the air conditioner's dedicated power switch–located in a box near the outdoor unit–and flip it to "off."
This will stop your air conditioner from accidentally cycling on if we have a heatwave. This can draw water into the unit and damage your air conditioner.
Finally, Clean the Outdoor Condenser Unit
The outdoor unit of your air conditioner, referred to as the condenser unit, can accumulate a bit of debris throughout the summer. This might include leaves, twigs, branches, lawn mulch, etc. Be sure to brush this all off, and use a low-pressure hose to wash off the unit–beware though, do not hose off your unit if temperatures are already dropping to below freezing at night! If you cover an air conditioner and that water freezes, it won't have anywhere to go when it thaws but inside the system.
Now It's Time for the Cover
After you've followed the above steps, wait for the unit to dry and then place a waterproof cover over the condenser unit. This is the ideal way to prevent damage to your condenser cabinet that can occur due to winter weather. Be sure to check out the promotions we are running, including a discount on AC covers!
With that, your air conditioner will be protected and in good shape for next year.
Need a trustworthy HVAC company in Pittsburgh? Call the friendly staff at Boehmer Heating & Cooling for exceptional customer service!