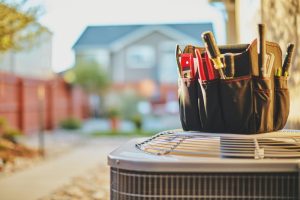 You've been using your air conditioner diligently this summer, right? Which also means, of course, that you had maintenance performed on the system before the summer began.
What's that? You skipped maintenance this time around? First off, that's okay! It's never too late. If you haven't had your system maintained you can still give us a call. Sure, it's more convenient for your schedule to have it done before you need the system the most, but it's more important that you have the service done regularly than how often you have it done.
Regardless of whether or not you have maintenance done, however, it's important that you take care of any late-season repair needs ASAP. Sitting on them and ignoring them in hopes your system won't break down before the season is over isn't a great idea. Even if the AC doesn't fail you this year, it certainly can next. That said, here are some common signs it's time to give our team a call, today:
Low Cooling
Have you felt the air coming out of your vents only to discover that it's lukewarm, or at least not as cooled as you think it should be? There are a couple different possibilities here. One potential cause is breached ductwork—damaged ductwork can account for as much of a 30% loss of cooled air into unoccupied spaces such as your attic or crawlspace.
Another potential cause of low cooling is a refrigerant leak. While a ductwork problem is wasteful, a refrigerant leak is detrimental to the performance of your air conditioner—it can't function without refrigerant. To prevent a total compressor burnout and breakdown, it's best to give us a call right away if you suspect this is the cause of your AC's low cooling.
Reduced Airflow
Like low cooling, there are a number of potential causes for this. One is a clogged air filter. There's a relatively common misconception among homeowners that the air filter is in place to protect indoor air quality. On the contrary, however, it's in place to protect the interior components of your air conditioning system from dust, dirt, and other debris.
When the air filter gets too clogged, it's unable to effectively pull heat out of your home, which in turn will reduce airflow. Fortunately, your air filter is something you can and should check on your own. In fact, you should be changing or cleaning it every 1-3 months during periods of use.
Thermostat Issues
Your thermostat serves as the brain of your air conditioner, controlling and regulating the AC system's temperature settings. Signs of a malfunctioning thermostat can include an air conditioning system that either won't turn on or won't shut off, a temperature reading that doesn't correspond to the temperature in the house, or one or more rooms that are cooler or warmer than the rest.
Upgrading your thermostat can save you lots by way of energy and money, anyway, so if you have a malfunctioning thermostat or suspect a problem with your thermostat, be sure to give us a call!
For expert service on your air conditioning in Canonsburg, PA, contact Boehmer Heating & Cooling.