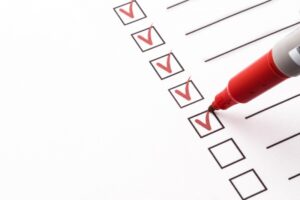 When you hear the phrase "indoor allergies," you probably think of dust. And sure, dust is a very common irritant for allergy sufferers, but it's certainly not the only particle or contaminant in the air that can impact you as an allergy or asthma sufferer.
It's also important to remember that "indoor air quality" doesn't just refer to the temperature of your home. Today's indoor air quality solutions are designed to make homes healthier, not just more comfortable. In fact, there are 5 products in particular that can help allergy sufferers, and just about anyone else in your household. Read on to learn more about them!
Air Cleaner
There are actually two different types of air cleaners, the mechanical air cleaner, and the electronic air cleaner. The former works with a HEPA filter that targets and eliminates particles larger than 0.3 microns from the air. Most filters in this category are over 99.0% effective!
The electronic air cleaner operates by forming an ionized charge that attracts unwanted particles. These types of air cleaners are best for extremely fine pollutants such as smoke, while mechanical air cleaners are a great option for homes that have a large intake of dander and pollen. That said, you may find you want both of these systems in your home to help manage allergies.
Air Purifier
A whole-house air purifier is an excellent option for homeowners looking to eliminate particles like dust and dirt throughout their homes. For biological contaminants like mold and mildew though, you may want something stronger–like the UV air purifier.
UV Germicidal Lights
Also referred to as a UV air purifier, UV germicidal lights attack mold, mildew, and other bacteria at the most likely source, inside your ductwork, before it has a chance to even enter your indoor air. What makes these systems different from air cleaners and standard air purifiers is that while the latter gets contaminants already in the air, the UV air purifier attacks microorganisms before they enter the indoor air and have the chance to impact allergy suffers.
APCO FreshAire UV Light
The APCO FreshAir UV Light is a product that Boehmer is proud to sell and service. APCO has been proven effective against all types of chemical and biological contaminants. When used in combination with your air filtration products you can reduce up to 99% of particles that can be in the air, like:
Biological Contaminants: Mold, Bacteria, Germs, Viruses
Chemical: Pet Odors, Cooking Smells, Tobacco Smoke, Cleaning Solutions
Particulate: Pet Dander, Dust, Pollen, Dirt
APCO FreshAire UV lights have even been proven through testing to effectively inactivate >99.99% of SARS-CoV-2 Virus within 0-2 seconds.
Humidifier
Last but not least is the humidifier. While this isn't as big of a problem in the summertime, it can cause extra suffering for allergy sufferers in the cooler, drier months. Dry air lowers immunity, as does allergy symptoms. Therefore the combination of both can make it a lot easier for allergy sufferers to transmit illnesses.
The ideal minimum relative humidity level in a home is 30%–if yours is below this it is too dry, but this problem can be resolved with the professional installation of a whole-house humidifier.
We are the team to turn to for Pittsburgh indoor air quality. Call the friendly staff at Boehmer Heating & Cooling for exceptional customer service!