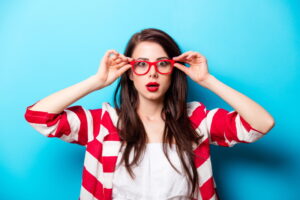 Did you know that your central air conditioner works as a natural dehumidifier? The problem with this is, that's not what your central air conditioner was designed for. You actually need a lot of help to get your indoor relative humidity to a level that's not only comfortable, but healthy, for your entire household.
A professionally installed, whole-house dehumidifier is the answer this this need. Not only will this installation help improve your comfort, but it can also help keep your home and property healthy, and keep your air conditioner performing as efficiently as possible.
Unsure if you really need such a system? Well, if your home has a relative humidity level of above 50% in the summer (which most Pittsburgh area homes do), then the answer is yes! But if you're still unconvinced, we invite you to read on as we uncover 5 harmful effects of high humidity.
Discomfort
This is the first, and probably the largest, benefit there is to getting a whole-home dehumidifier installed–improving your home comfort! Our summers can get pretty muggy, and it can certainly make you and your household occupants feel like you're swimming underwater with no way to sweat and cool yourself off.
As we alluded to above, the ideal relative humidity level in any given space is between 30-50%. Anything above this is considered too humid, and will certainly contribute to your discomfort. When humidity is this high, it makes it harder for sweat to evaporate, and therefore you can't cool off naturally, no matter how much you blast your AC.
Allergy and Asthma Symptoms
Allergens can spread like crazy when a home is too humid. This is because particles like mold spores, mildew, and even bacteria can grow and thrive when there's extra moisture in the air. Your home doesn't have to be this way! You can rid your family of the allergens that make those with allergies and asthma ill with a whole-home dehumidifier.
Illness
It's bad enough to have exacerbated allergy and asthma symptoms due to humidity, but the mold growth that can occur can impact even the healthiest person. Mold is a natural part of the earth, but it's not meant to reside indoors with us. When you don't have the right indoor air quality solutions in place, that mold growth can cause symptoms in someone who's never had a problem with allergies before.
Smelly Environment
Again, mold and mildew cause a lot of problems! One of the problems is a musty odor that can waft through your property when there is mold and mildew growth. Fortunately, you can reduce the opportunity for mold to grow with a whole-home dehumidifier, which also reduces the opportunity for these bad odors.
Air Conditioner Trouble
Like we mentioned above, air conditioners do have some dehumidification properties, but that's not what they were designed for. When humidity makes it feel too warm in your home, you'll likely set your air conditioner's thermostat down lower and lower, right? All this is doing, however, is causing your air conditioner to run longer and longer.
This wears down on the system faster than it should otherwise, and it costs you more in the long run as your air conditioner consumes more electricity than it should have to.
Ready to learn more about your indoor air quality in Pittsburgh, PA? Call the friendly staff at Boehmer Heating & Cooling for exceptional customer service!