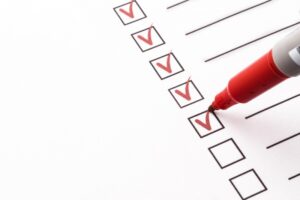 Saving money might not seem like an easy thing to do when temps drop below freezing and you need your heater to do its magic. Your HVAC systems account for about half of all your home's energy use, and you can't exactly stop using it to save energy and improve efficiency.
The good news is, you don't have to! There are some simple ways for you to boost heating efficiency, and therefore spend less on not only your monthly utility bills, but surprise repair needs, too! Read on to learn what these methods are.
Use a Programmable Thermostat
At the very least, you should be using a programmable thermostat for your heater. They allow you to set different temperatures for different times of the day, or based on when your home versus when you aren't.
You can take this a step further by investing in a smart of WiFi thermostat, which "learns" your heating and cooling preferences and adjusts itself accordingly. Plus, these thermostats can be controlled remotely from your phone as long as you have an internet connection. So you never have to worry about accidentally leaving the heater running when nobody is home.
Lower the Temp on Your Thermostat
Many homeowners actually have their thermostat temperature setting a lot higher than it needs to be. The DOE (Department of Energy) recommends setting your thermostat around 68°F for ideal comfort without wasting energy. Even adjusting your current setting by just a few degrees means your furnace won't have to run as long, and therefore will drain less energy.
Take Advantage of Alternative Heat Sources
No, we don't want you to use your oven as your main heat source–especially not if it's gas-powered. But, you might want to take the opportunity to use your oven to cook hearty meals on particularly chilly days, as the radiant heat you'll feel will allow you to turn down the thermostat and save money.
You can also achieve radiant heat from heat-producing lighting in your home as well as opening the blinds and curtains on south-facing windows to let in the sunshine.
Insulate Your Home!
If you have an older home, then your insulation might not be in the greatest shape anymore. Or you might not have enough! Making sure your home is properly insulated is key to preventing heat loss and saving energy.
Change the Air Filter
Did you know that your furnace's air filter is actually in place to protect the furnace itself, not your indoor air quality? It prevents dust, dirt, and other debris from getting inside the system and damaging components. But when the air filter is too clogged, it restricts airflow and causes your furnace to run longer to try to achieve your desired temperature, which is inefficient.
Schedule Maintenance
Last but certainly not least, if you haven't scheduled maintenance yet for your furnace, now is the time to do it! We recommend this service in the fall because it's before you need your system the most. Maintenance enables our professionals to thoroughly clean, inspect, and adjust the components that need it so your furnace stays in great shape and works as efficiently as possible all fall and winter long.
Whether it's time for you to schedule maintenance or you need heater repair in Upper St. Clair, PA, reach out to Boehmer Heating & Cooling for exceptional customer service!