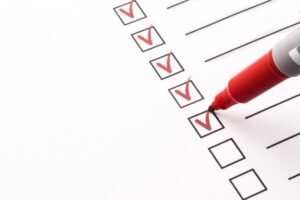 It may seem a little early to be talking about the holidays, but like it or not they are right around the corner. That said, the time to start thinking about your holiday home safety is now. What do we mean by this?
Well, there are some steps you should take to ensure that the events and festivities you enjoy during this time of year don't do your household harm. This includes:
Installating/Maintaining a Whole-Home Generator
Changing the Batteries in Your Smoke and CO Detectors
Having Your Furnace Tuned-Up
Not Overloading Your Home with Holiday Lights
Read on as we dive a little deeper into each step on this checklist!
Install (Or Maintain) A Whole-House Generator
Portable generators are great in some instances. For example, if you're going camping in an RV in the summertime and need to run a portable AC while you're parked, it's great for that! Or if you need it to power a cooktop stove while you're camping too. What it's not great for, is keeping your heating system and other important home comfort appliances running if you have a blackout.
Whole-home generators are one of those things you hope you'll never need, but when you do you're grateful you have it. They're safe, and effective at keeping everything running in your home if the power goes out for an extended period of time. Plus, they hook up to the city's main gas line, so you don't need to worry about keeping propane on hand.
If you already have a whole-house generator installed, great! Just be sure to have it checked each year and after each use to make sure nothing is amiss with it for the next time you need it.
Check the Batteries in Your Smoke and CO Detectors
Even if these appliances are hardwired into your electrical system, it's a good idea to have a battery backup in them. In fact, most modern hardwired smoke and CO detectors will beep if there isn't a battery in them. Check to see that your detectors are still operational every 6 months or so, and change the batteries at that time if they're standard batteries and not long-lasting lithium batteries.
Have Your Furnace Professionally Tuned-Up
Tune-ups are vital to the efficiency and efficacy of your HVAC systems, but also to your safety. This is especially true if you're using a gas-powered heater. During furnace maintenance, our professionals will check on factors such as the gas line and heat exchangers to make sure that everything is safely in place and that there is no damage.
Don't Overload Your Electrical System with Holiday Lights
Do you know the scene in National Lampoon's Christmas Vacation where Clark Griswald plugs in the Christmas lights only for all the power to go out? While this was a bit of a dramatic scene for the sake of comedy, it's not really that far off from what can really happen.
But what's more likely is that overloading your electrical system like this can create small power surges and electrical fires. These electrical fires are typically small enough to burn themselves out, but it's not really a chance worth taking. Plus it damages your home appliances every time this occurs!
For professional service on your heating in Upper St. Clair, PA, contact Boehmer Heating & Cooling today!