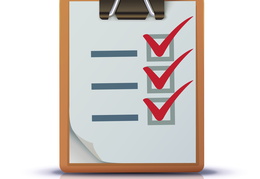 The groundhog may have just predicted last week that we'll have 6 more weeks of winter, but we know as well as anyone that could go either way. When temperatures start warming up again, homeowners throughout Brentwood and beyond will look forward to shutting off their heaters and furnaces for the season and not giving them a second thought! The question is though, could this be a mistake?
We mean not giving your heater a second thought. If it's been showing signs of disrepair, ignoring it could leave you with one of two (or both) very big problems: either a broken down heater the next time you go to use it when temperatures cool down again, or a broken down air conditioner due to a problem that affects both systems (such as damaged ductwork or a miscalibrated thermostat).
So, what signs should you want out for? Read on as we uncover a few of them!
Sign #1: Unusual Noises
If you have a furnace system, you'll likely hear a little bit of noise coming from it as it's operating. For instance, you'll hear the burners ignite in most cases, and you may hear the ductwork shifting with the temperature fluctuations. You could also hear clicking as the furnace cycles off.
What you shouldn't hear is excessive clicking (this can be the sound of your heat exchanger contracting, but excessive clicking means there may be a crack that is potentially leaking carbon monoxide gas into your home.
Whether you have a furnace or a heat pump system, you also shouldn't hear clanging, banking, screeching, or hissing—all signs of different various problems.
Sign #2: Strange Smells
At the beginning of the heating season, it is possible that you'll smell dust burning off of your furnace jets or heat pump coils. However, if you detect a burning or acrid order near the end of the season, it's definitely not something to ignore. It can be the sign of electrical wires burning or something more insidious. Please shut off your heater and give us a call right away if you discover this sign.
Sign #3: Lack of Warm Air
Your heater has one job!
Have you discovered that your heater seems to be struggling in order to… well… heat your home? If so, we want you to check a couple of things. First, is the thermostat appropriately set to heating mode? We know this might seem obvious, but check just in case. Next, check that the air filter isn't clogged. A clogged air filter can lead to reduced airflow, which can feel like reduced heat since a lot of the air won't be able to make it inside your home.
In the absence of both of these problems, you may be dealing with a more urgent problem, and it's time to give us a call. Please don't dismiss this problem just because it's nearing the end of the season!
For quality heating and furnace service in Brentwood, PA, contact Boehmer Heating & Cooling today!