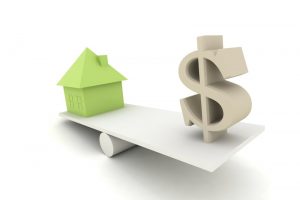 As we transition from cooler weather into warmer temps, your heater may finally be getting some reprieve. It will still be some time yet before we need to use our air conditioners on a regular basis, so now is a great time to just relax and forget about these systems, right?
Well… not quite. You should be handling any late-season heating repair needs now while you have the chance, and your air conditioner is just about ready for its spring maintenance appointment—more on that below.
Handling these tasks, and following the efficiency tips we've outlined below, will help you not only tackle high energy bills this summer, but will leave you in good shape all year round. Read on to learn more!
Schedule Maintenance
During maintenance, our technicians fully inspect your HVAC system. During this inspection, we check for any components that may need adjusting, and make adjustments right there. We also check for signs of repair needs. If you have any, we'll alert you right away so you can get them on your schedule at your earliest convenience.
Tackling repairs and making sure parts aren't loose within your HVAC system helps it work more efficiently, leaving you spending less on energy bills. One more task that happens during maintenance is cleaning—when your system is as clean as it can be then it can work as well as it's supposed to.
Use Your Ceiling Fans
Ceiling fans aren't just for decoration! Most homeowners realize this. But did you know they aren't just used for summer? True, during the summer, the ceiling fan helps distribute cooled air throughout your home, making the AC more efficient. That's what most homeowners know about ceiling fans—but they don't know they can use them in the winter too.
By reversing the direction of the rotation of the fan in the winter (so it spins clockwise), you can help to force heated air trapped at the ceiling and high points of your home back down into the living space where it will do the most good. This means you can turn your thermostat down a couple degrees and effectively save energy, and money.
Invest in a Home Energy Audit
Today's homes are sealed up pretty tightly during construction. They're done so to help boost your HVAC efficiency and prevent conditioned air from escaping your living space. If your home is aging however, or if any damage has been done, it is possible that you've developed air leaks. In some cases, it can even be that the insulation you have in place to prevent unwanted heat transfer has degraded, or was never properly installed to begin with.
Whatever the case is, by investing in a professional home energy audit, you can effectively take steps to reduce heat transfer. We may recommend things like air sealing, insulation upgrades, or even simple weather stripping applied around drafty windows and doors. Remember, even the most efficient HVAC systems can't do their job as well as can be expected if you're losing air.
When you're looking for an HVAC company in Bethel Park, PA that you can trust, call the friendly staff at Boehmer Heating & Cooling. We provide exceptional customer service!