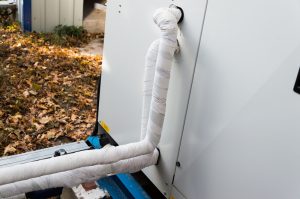 One of the most commonly asked questions from homeowners is, "how often does my refrigerant need to be refilled?"
The answer might surprise you—hopefully, never!
Your air conditioner's refrigerant should never need to be refilled—what we refer to as recharged in the HVAC industry. This is a common misconception though, that refrigerant is something that depletes over time, similar to gasoline from a car or oil from an appliance in your household.
How does refrigerant work, and what would cause a refrigerant loss? Read on!