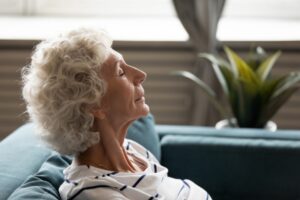 Extreme heat waves are becoming more and more common not just in the US, but across the world. Here in Pennsylvania, we haven't been immune to the extreme heatwaves that have been sweeping the Northeast. Add to that the poor air quality caused by the Canadian wildfires and it's all the more reason to hunker down inside your home.
When a heatwave is in the forecast, people are advised to stay inside to avoid the brunt of the heat. And when wildfire smoke is present, not venturing outside is highly recommended. Your home should be not just a cool respite when temperatures skyrocket, but your home's air quality needs to be healthy as well. Let's look at the negative impacts of extreme heat on your home's indoor air quality and how you can improve it.
Your Home Was Designed to Be Tightly Sealed
Modern homes are designed to be energy efficient. A big part of achieving energy efficiency in a home is making sure it's tightly sealed up against the outdoor elements. In addition to having well-sealed doors and windows, your home should also be well-insulated to keep extreme heat out and your conditioned air inside.
When there's a heat wave going on or if wildfire smoke is present, the last thing you want to do is open your doors and windows. Doing so will not only allow your precious conditioned air to escape to the outside, but it'll also let contaminants in. When air stagnates inside a sealed house, bacteria, and other pollutants are able to build up. Without an influx of fresh air, your home's indoor air quality will suffer.
So what can you do to prevent low air quality in your home during periods of excessive heat? Here are some suggestions.
Change the AC's Air Filter
Regularly changing your AC's filter is the best way to boost its efficiency. If your area has been inundated with wildfire smoke, these particulates can enter your HVAC system, and you may need to change the air filter more often than the recommended once a month.
Repair Any Leaks
Leaks can occur in your roof, windows, doors, foundation, and your ductwork, and any of those leaks can cause a decrease in air quality in your house. Holes and leaks in ductwork can cause wildfire pollutants to enter the air you breathe inside your home. Fixing these leaks will help to reduce contaminants and reduce your energy bills.
Have Your Cooling and Heating Systems Cleaned
Dirty air conditioning coils and filters, and clogged outside condensers can all lead to an increase in contaminants in your home. Ideally, annual cleaning should take care of these problems, but you should also check to make sure vents are not blocked.
Have a Whole House Air Purifier Installed
A whole house air purifier is the best option for combatting the negative impacts of poor air quality in your home. Vastly superior to portable air filters that can only clean part of one room at a time, whole house systems provide whole house coverage.
This means you won't have to move anything around from room to room, and you really don't need to have much hands-on experience with your air purifier. Simply have it installed, take care of its basic maintenance, such as cleaning any collection trays or plates, and enjoy improved indoor air quality not just during periods of extreme heat, but all year round.
Call the friendly staff at Boehmer Heating & Cooling for exceptional customer service in Pittsburgh, PA! Schedule your indoor air quality services with our team today.