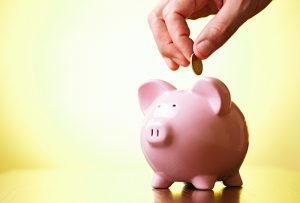 So your heater has broken down, your air conditioner needs replacement, or you're looking for technicians to perform routine service. We know how frustrating this can be, and for many people, it's a daunting task to take on. Finding technicians in your area that you can trust is hard enough. Will they overcharge you? Is there any way to save money on having technicians out to your home?
It won't be easy, but there are ways you can cut down on costs when it comes to needing HVAC service. Some will require advance planning, but in the end, you'll have a comfy home without overpaying.
Only Call HVAC Professionals
Your neighbor's nephew does handyman work and is happy to check out your heater and give you the family discount. It seems like a good deal from a nice young man—but he's lacking the experience you really need in a technician.
That doesn't just mean he'll take longer than a technician or that he'll have to read through the manual a couple of times. It means that he could actually break the heater even more, so that you just have to pay someone else to fix the mistake.
This is not the way to save. In the end, hiring an HVAC professional will only help you, and you have to think of it as an investment!
Get a Second Opinion
Are you having some doubts or suspicions about your technician's cost estimate? Unfortunately, the cost to repair a heater is usually higher than you'd like. Still, it doesn't hurt to get a second opinion. You are always allowed to tell the technician that you would like to delay the work and get a second opinion, as long as you pay any agreed-upon fees for the visit. Your second opinion might help you save, or it might confirm the previous quote—but you can feel confident that little money was wasted.
Call Sooner
Think you'll save money if you only wait to call in technicians? It doesn't quite work this way. The longer you wait, the worse the problem gets. That means you may have to call someone for emergency repairs (which tends to come at a higher cost). Additional parts may break down in the time you wait to call. And you pay more to run a heating system that isn't working properly. Call in technicians as soon as possible if you really want to save on HVAC service.
Sign Up for a Maintenance Plan
Finding a maintenance plan from technicians you trust is key to saving money on both heating and cooling. Routine maintenance helps you avoid major problems by addressing little ones as they come up. Technicians fine-tune your system so that it requires less energy to run (which also helps you save). And a maintenance plan often includes benefits such as becoming a priority customer and saving on services throughout the year.
Boehmer Heating & Cooling provides complete HVAC service in Allison Park, PA. Contact us to learn more!