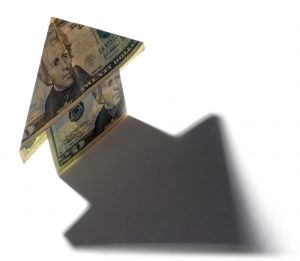 At the beginning of spring, Pittsburgh residents can expect chilly weather well into March and April. Soon, though, you'll be perfectly comfortable sitting in your home even without hearing the heater running. This is what's called the "shoulder season" when you work in the HVAC industry, an off-period when the rush of repair and installation calls come to a stop.
These services may not seem so important in the spring, but this season should be used as a time to prepare your home for the harsh weather to come. Hot, humid summers are followed by another cold winter season means you pay quite a bit for heating and cooling. But you can take the time now to prepare your home with an energy audit.
What Is an Energy Audit?
An energy audit is a service provided by some home services companies to help you take control over your energy costs. Most people are spending too much on their energy bills, but it's difficult to see just what needs to change in order to get costs back to a reasonable level. Professionals have the tools and know-how to do a complete inspection and keep you informed.
For example, a blower door test involves placing a fan in the doorway and finding areas of the home where pressure drops due to leaks in the walls—usually around doorways or windows. Technicians can also inspect your ducts and insulation, check your HVAC equipment, and even go over your bills.
How Do You Know If You Need One?
The fact of the matter is that you are probably spending more than you need to on your energy bills. Energy audits are often helpful for larger homes and households, but it can really benefit anyone who wants to make a difference when it comes to the earth's resources, or anyone who wants to save money.
However, there are some signs that may prompt you to seek out an energy audit sooner. These include things like…
Hot and cold spots around the home
Poor indoor air quality
Frequent AC and heating cycling
Bills that seem much higher than they used to be
What Happens Next?
After an assessment of your home's energy usage, you will need to take action. Some home performance improvements might be completed same-day, but you'll likely have to schedule services based on the energy audit results for the future. You may need to install more insulation, tune-up HVAC equipment or replace it, or seal up the house, but it will be worth it in the end when you see your annual savings.
When Can You Have an Energy Audit?
You can contact local technicians to schedule an energy audit any time you decide you are fed up with your bills. However, we highly recommend scheduling this service in the spring. As we've mentioned, this is a bit of an off-season for technicians, who now have plenty of time to help with your audit and make sure you get the services you need. It's also the perfect time to replace components of your HVAC system if need be without disrupting your comfort.
Contact Boehmer Heating & Cooling to get started on your energy audit in Pittsburgh, PA today!