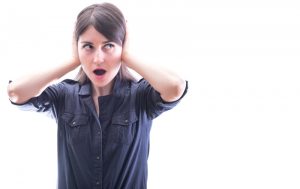 For many homeowners, it's fun to get in the spooky spirit this time of year. With Halloween quickly approaching, you may be decorating your home in preparation for trick-or-treaters, maybe planning fun or quirky costumes for you and your family, and of course, tending to any heating repair needs you might have.
Oh wait, what's that? You haven't even thought about your heater?
If you haven't scheduled preventive maintenance yet for your home heating system, now is the time! The last thing you need this season as you begin to use your furnace or heat pump is to be haunted by strange noises, indicating something is terribly wrong with your heater. Not only can this be unsafe, but it's definitely inefficient and will end up costing you more to actually run your heater in the long run.
Avoid this scary situation by knowing when to call for repairs—for example, when your heater is making any of the following noises.
Hissing
Don't let your imagination go too far with this one—there's probably not a snake in your heater. But if you're using a heat pump system for your warmth needs this fall and winter, then it has a very important component called refrigerant. This refrigerant goes through a process where it changes from liquid to gas and back, regularly repeating the process.
A hissing noise indicates that you have a refrigerant leak.
There's a fairly common misconception among homeowners that refrigerant is something that runs out, like gasoline from a car. But in actuality, your heat pump system is supplied with enough refrigerant to ideally last its entire lifespan. If it's losing refrigerant, then it means it's prone to lose its functionality altogether. You'll want to have the refrigerant refilled—what we call recharged—and the point of the leak repaired to restore full heater functionality.
Grinding
No matter what type of heating system you have in your home, grinding is never a good noise to hear. If it's a furnace, for example, grinding may be indicative of a broken or damaged air handler motor. This motor is outfitted with a number of oiled bearings to keep it running smoothly. These bearings wear down naturally over time, but as such need to be replaced. Otherwise, your heater will succumb to the effected of friction and subsequent issues.
Short-Cycling
This is a term given to forced air HVAC systems that turn themselves on and off rapidly. It prevents your heater from properly warming your home, and accelerates the rate of which your heater will wear down. If short-cycling is allowed to go on for too long, the system becomes more and more likely to break down.
One potential reason for short-cycling is that your heater wasn't properly sized for your home in the first place and is actually too large. If this is the case, however, you would have noticed this symptom the moment the heater was installed and you started running in. There are a number of other potential causes for short-cycling and heating malfunctions. If you notice this symptom, please give our team a call.
Do you need heater repair in Brentwood, PA? Call the friendly staff at Boehmer Heating & Cooling for exceptional customer service!