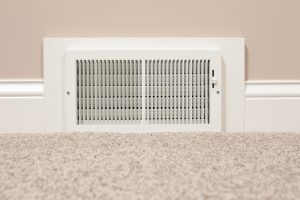 When it comes to saving money on your HVAC costs each year, one of the best things you can do is confide in the experts of Pittsburgh HVAC installations for your new heater purchase. Our experienced team of technicians will make sure you're matched up with the best heating system for your specific home, and that it's sized and installed correctly.
What if we told you there's more you can do each year to boost your heating efficiency, and many of the steps we're about to share are free? It's true. Read on to learn more about how you can boost heating efficiency this coming winter, and start saving some cash!
Use Your Ceiling Fans
"Wait," you may be wondering, "I thought you were offering tips that were free—it costs money to use my ceiling fans."
Yes, ceiling fans use electricity, which contributes to your electrical usage and therefore reflects on your utility bills. However, they use far less energy than your HVAC systems do. And using them in combination with your HVAC systems means you can adjust your thermostat by a few degrees.
In the wintertime, running your ceiling fans in reverse helps more evenly distribute the air from your heater so you can turn the thermostat down, and in the summer you can use your ceiling fans to turn the thermostat up. Of course, this will only benefit you if you're in the rooms where the ceiling fans are being used at the time, so do keep that in mind. But overall, using ceiling fans takes some of the strain off of your heater (and your air conditioner).
Utilize Weather Stripping
Do you have some caulking from a home improvement project in your garage? If you know you have drafty doors and windows, go ahead and make use of that caulking, or affordable weather stripping material you can get at any hardware store, to seal them up. You may want to consider having an energy audit done to see if more detailed weatherproofing is needed—something we are happy to help with.
Upgrade Your Thermostat
This is the smallest component of your HVAC system, but boy is it mighty. An upgrade of your thermostat can boost your heating system's efficiency in surprising ways. It's one of the essential parts of your overall HVAC system—considered the "brain" of the system, your thermostat communicates with your heating and air conditioning system to signal to them when to operate or not.
Upgrading from an old manual slider thermostat to even the most basic digital thermostat is a great investment, or even better, a programmable thermostat. This is a small purchase that can help you start enjoying more affordable heating, and will pay itself back in no time.
Schedule Heating Maintenance
During heating maintenance, our technicians thoroughly inspect, clean, and adjust components that need it inside your heater. This helps the system perform as effectively and efficiently as possible. And when your heater runs smoothly, it costs you less money. Heating maintenance also helps you avoid surprise repair needs—another cost-saving benefit! If you haven't scheduled your heating tune-up yet this year, there's no time like the present.
Call the friendly staff at Boehmer Heating & Cooling today for exceptional customer service!