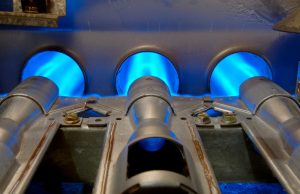 Heating is an important part of home comfort around our area! Sure, we may get plenty of use from our air conditioners but our heaters get the brunt of the work throughout the year. That said, you need yours to perform flawlessly, right?
The only way to ensure this is the case is to have it routinely maintained by a professional. Every year, our technicians can come out to fully inspect, clean, and adjust your furnace as needed. If we see areas of improvement, we'll alert you so that you can make a repair call right away. Tackling repair needs when they are still small is the best way to fend off bigger, costlier emergencies.
Of course, regardless of maintenance, it's a good idea to be aware of common furnace repair needs so that you can be on the lookout. What are the most frequent? Read on to find out just a few.
Loose Wiring
Electric furnaces are the preferred choice of many homeowners in our area, and they typically need fewer repairs over their service life than gas furnaces do. However, they can experience some unique problems, such as when wires become loose due to the shaking of the air handler.
This is a relatively natural part of wear and tear—but a loose wire will typically keep causing electrical shorts and trip your circuit breaker. If your circuit breaker is constantly tripping, then please call us for an inspection and repairs instead of continuing to reset it every time.
Broken Sequencer
This is another repair issue that affects electrical furnaces. The sequencer is a component that "staggers" the activation of electrical heating elements—meaning they don't all come on at once and overload the electrical panel.
If this component breaks, then a few different things can occur—your circuit breaker panel may be overloaded, not all the heating elements will turn on, or the furnace won't even turn on at all! Naturally, you don't want any of these scenarios to happen. Fortunately, our technicians can simplify the issue by replacing the sequencer.
Failed Electronic Ignition
Even though "electronic" is in the name, this problem actually impacts electric and gas-powered furnaces. Modern gas-powered furnaces don't use a standing pilot light anymore to light the burners. Instead, they use an electronic ignition system that creates a spark to light the burners or heat up filaments like a light bulb in order to do the same job.
This ignition system can fail, much like a light bulb, and as a result, the furnace's safety precautions will stop the burners from turning on at all. This safety feature is of course a great one, but you don't want to be stuck without your heater! If your furnace won't turn on, first check your circuit breaker if it's an electric system, and then give us a call so we can check on your electronic ignition system.
Need trustworthy Canonsburg furnace repair? Call the friendly staff at Boehmer Heating & Cooling for exceptional customer service!