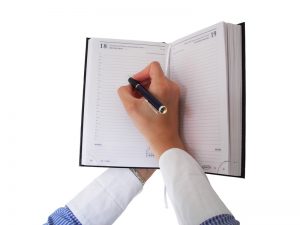 Did you know that this is the time of year you're most likely to have air conditioner troubles? This is particularly true if you skipped maintenance this past spring. Professional maintenance allows our technicians to thoroughly inspect, clean, and adjust your air conditioner to ensure it performs powerfully, operates efficiently, and doesn't give you any unexpected surprises over the summer season.
But by this time of the year, your cooling system has undergone a lot of work, and natural wear and tear can take its toll. So too can any small repair needs that grew over the season without you knowing if you did skip that tune-up. To address the question we asked in the title of this blog post, yes, you should bother with AC repairs this late in the season, lest you want a dysfunctional system next spring! But how do you know if your system is in need?
It's Costing Too Much to Run
Have you noticed that your energy bills have increased dramatically compared to what you paid this time last year? How about in comparison to what your neighbors are paying for similar use? This is a sign that something is causing your air conditioner to work inefficiently.
It may be caused by restricted airflow from a clogged air filter (which you can and should change every 1-3 months) or damaged ductwork. Or you could have a refrigerant leak. Maybe you even have a problem with the air handler unit. You won't know for sure until you call in a pro!
It's Making Alarming Noises
You should never ignore an unfamiliar sound coming from any part of your air conditioner. Sure, you'll always hear the compressor cycling on and off, air whooshing through the vents throughout your living space, and perhaps even some gentle rattling noises coming from ductwork as the temperatures fluctuate.
What you shouldn't hear though, are sounds of:
Screeching
Grinding
Hissing
Heavy Rattling
Clanging
These are all indicative of various types of problems, like loose components, components that need lubrication, refrigerant leaks, and potentially ductwork damage as well. Please don't hesitate to contact us if you detect any of these noises!
It's Not Keeping You Cool Enough
Too many homeowners chalk this up to how intense the temperatures are outside. And it's true, any air conditioner does have its limits–air conditioners typically cannot cool down their space any more than 20° below what the temperature is outside. But in our area, that should never leave it feeling warm or stuffy in your home.
If you're not getting as cool as you used to while using your air conditioner, it's a clear sign that something is amiss. You might have a refrigerant leak, ice development on the coils (this is never a normal sight) or even damaged ductwork allowing some of your cooled air to escape.
The best thing you can do for your air conditioner if you ever notice any of the above-mentioned symptoms is give a trusted HVAC professional a call and address the problem sooner rather than later!
Need reliable AC repairs in Pittsburgh, PA? Call the friendly staff at Boehmer Heating & Cooling for exceptional customer service!