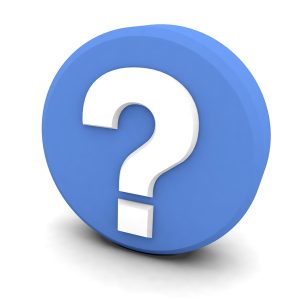 Being residents of the areas we serve ourselves, we understand that going without an air conditioner in the summer is simply not an option. So when yours dies on you, or its age indicates that it is just about time for a replacement, you may be tempted to rush out and replace it with a newer model of the same type of air conditioner you already have. For many homeowners in our area, this means sticking with central air conditioning in Pittsburgh, PA .
There are a number of benefits to sticking with central air conditioning, and this may end up being the best option for your specific home and needs after all, but it's not the only option there is. Whether your ducts are in bad shape or you're simply looking for an alternative for your cooling needs to save you money, then you'd do well to consider the ductless system.
How Does a Ductless System Work?
Much like a central air conditioner, actually. Ductless systems have all of the same components. This includes an outdoor unit and an indoor unit (and in the ductless system's case, usually multiple indoor units). Unlike a central AC though, the indoor unit(s), called an air handler, is mounted high up on the wall in the room in which it's meant to cool or heat.
Air conditioners cool your home by drawing in the hot air from inside the living space and expelling it outdoors while the refrigerant process cools the air coming back in through the vents. There's no exception for the ductless system, except that you can control each indoor unit independently of one another, for zoned cooling. Also, as we've alluded to, the system can be used for heating too, since the refrigerant process can be reversed.
Why You Might Choose to Go Ductless
What really makes a ductless system stand out is the number of benefits that it affords homeowners, some of which we've highlighted below.
Ease of Installation: When it comes to installing or replacing a central air conditioner, it requires first having the space for such a system, but also the space for ductwork. Or if you already have ductwork, it requires an inspection to make sure the air ducts are in decent shape. A ductless system, however, involves minimal disruption other than very small holes in the walls of each room you'll have an air handler. This allows for a conduit with the power cord and refrigerant to pass through easily.
Quiet Operation: We wish there were such a thing as a completely silent air conditioner, but that is just not the case. Fortunately, however, a ductless system is relatively quiet when compared to other types of air conditioning and heating systems. This is especially true if you aren't utilizing a central system but rather portable HVAC units.
High Efficiency: Unlike some other options for people with no central air hookups or options, ductless systems are long-lasting, and so long as they are properly maintained, work very efficiently. This efficiency pays you back for your system quickly.
Call the friendly staff at Boehmer Heating & Cooling for exceptional customer service!