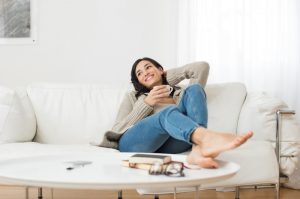 Temperatures are dropping quickly, and with that you want to make sure you are well prepared. This means making sure your heating system is ready for the season by scheduling maintenance, and taking care of any repair needs that crop up right away, rather than waiting. But getting the right heater service in Upper St. Clair is just part of staying warm in your home. There are a number of steps you can take to actually use your heater more efficiently to get the most out of and to ensure your comfort all winter long. Read on to learn more!
Don't Skip That Maintenance Appointment!
Yes, this is worth mentioning again. During your maintenance session, our technicians thoroughly inspect your heating system, make adjustments when and where it's necessary, clean the system, and alert you to repair needs so you can get those on your schedule right away.
Skipping maintenance increases not only your safety risks (especially if you have a gas-powered heating system) but also increases the chance that you'll suffer from a heater breakdown right when you need the system the most—in the dead of winter when it is working the hardest. Maintenance gives you the peace of mind that you can get through the entire season in comfort.
Seal Up Leaks
We're not talking about plumbing leaks (though, those are important too) but rather, air leaks. You may be surprised by how much conditioned air you're losing through drafty windows and doors, not to mention your heater's ductwork. Fixing up drafty windows and doors is as simple as applying caulking in the right places. Sealing or repairing ductwork should be left to the professionals, but will immensely improve the efficiency of your heating system.
Open Your Curtains
In the summertime, you'll see us mention how you should use your curtains as a barrier for the sun, since your home heats up faster when your curtains are open and letting that sunlight in. Well, flip that concept in the winter—the radiant heat from the sun can definitely help keep your home warmer and may let you turn the thermostat down a couple degrees to save energy (and subsequently, money).
Use Your Ceiling Fans in Reverse
Just like you can flip the concept of using curtains, you can actually reverse the direction of your ceiling fans. This pushes the warm air down, providing a better distribution of heat throughout your living space, and again, allowing you to turn down your thermostat a couple degrees. This is a great, cost effective way to increase your home comfort and cut down on heating costs.
Turn Your Thermostat down When You Aren't Home or Sleeping
The average person is comfortable with their thermostats set around 68° in the winter, although homes with elderly individuals or children might need it a little warmer. Still though, if your home is unoccupied or if everyone is sleeping, and there are no at risk individuals in your home, then there is no reason to have your thermostat set higher than actually comfortable. It doesn't heat up your home any faster and uses more energy than necessary.
Call the friendly staff at Boehmer Heating & Cooling for exceptional customer service!