Shop Local
The Coronavirus outbreak has been devastating to many local, hard working business owners. As an essential business, Boehmer Heating & Cooling wants to do our part to help our friends and neighbors throughout the communities we serve.
The supported business must be located in Allegheny County, McMurray, or Cranberry.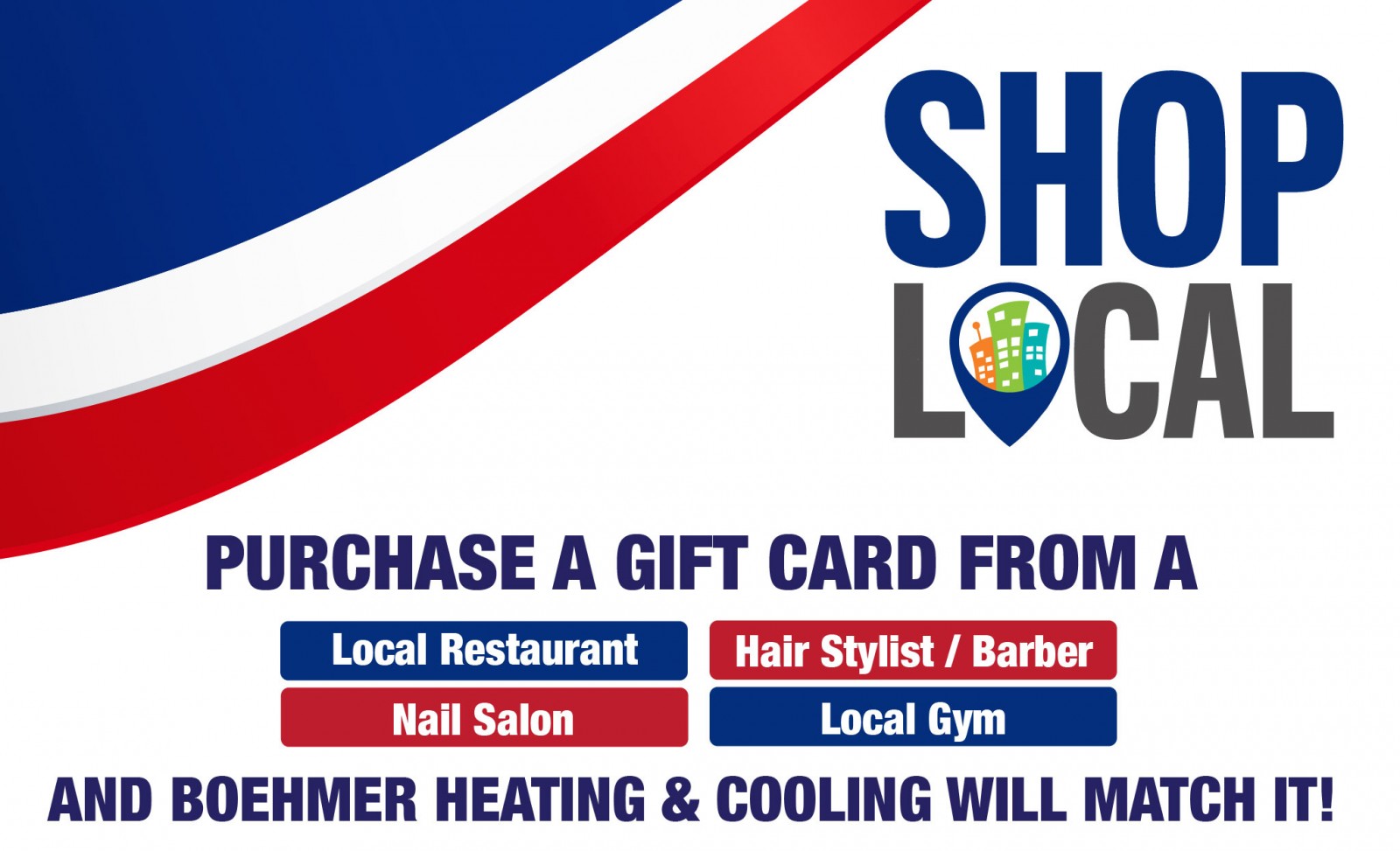 Here's What to Do...
Purchase a gift card from a locally owned restaurant, nail salon, hair stylist, barber or gym.
Fill out the form below, attaching a photo of the gift card and a copy of your receipt with the purchase date shown.
We'll match your gift card purchase from the same local business up to $50.00, and send it to you!
Offer valid through May 15, 2020. You do not need to be a current customer to participate. One offer per household. Gift card purchase must be made during promotional period of May 1 – May 15. Limited offers available, with maximum budget allowance of $7,500. We reserve the right to discontinue the promotion when the maximum budget is reached.