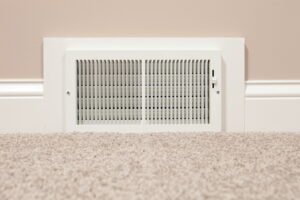 Your ductwork plays a highly important role in keeping your home comfortable. If you have any ducted HVAC system such as a heat pump, furnace, or standard split AC, then they need a way to deliver the temperature-controlled air they make into your home. They do this through your ducts.
If something goes wrong with your ducts, it will impact the comfort of your home. Think of it like potholes in a highway–the more holes there are or the bigger they are, the worse the overall delivery will be.
The tricky part is figuring out if your ductwork is actually in need of repair. Detecting duct leaks and fixing them is something you can trust our team to do. Read on to learn more about discovering when you need duct sealing to ensure you can keep things comfortable and improve your home energy efficiency.