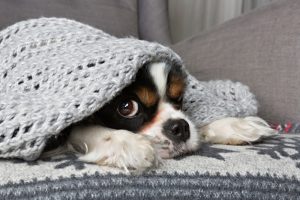 If you're like many Pittsburgh area residents, you likely use a furnace for your winter heating needs. Since the furnace is the most common type of residential heating system across the country, we do see a lot of them and many of our professional Pittsburgh heating services involve repairing and replacing these systems.
Our expert heating repairs will get your malfunctioning furnace back in good shape. However, some furnace problems can be tricky to spot at first. We'd like to help you detect these problems early so our team can get out to you ASAP before the trouble grows worse and you end up with a cold and uncomfortable home. Keep reading for a list of warning signs, and if you notice any of them, do be sure to contact us right away.
Giving Off Strange or Excessive Noise
If you've had your furnace through even just one winter season, then we assume you're pretty familiar with the noises it makes as it operates and goes through its normal heating cycle. When your furnace becomes noisier than usual, or you hear noises you don't expect or recognize, it usually indicates something is wrong.
These odd sounds may include things like mechanical shrieking (motor bearings running down), grinding (motors in need of lubrication), clicking (cracks in the heat exchanger), and rattling (general loose parts, often in the blowers). It takes a trained and experienced professional to determine what exactly is wrong, and have it repaired.
The Furnace is Short Cycling
Or rather, you hear your furnace turning on and off rapidly, rather in its regular, steady cycles. What's happening here is that something is causing the furnace to finish its heating cycle too early, and this places a large amount of strain on the components. It also, as a result, raises your energy costs and doesn't give your furnace time to adequately distribute heat throughout your home.
This trouble can be as minor as a clogged air filter, which you can and should be changing on your own every 1-3 months. It's possible, though, that the problem is something more serious, such as a furnace that wasn't correctly sized for your home to begin with.
Your Energy Bills Are Higher Than They Should Be
It's understandable that your energy bills will rise in the wintertime. But if you compare them to last year's bills around the same time, and despite comparable use, they are significantly higher, this is a sign that for some reason your furnace isn't working as efficiently as it once was. This warrants at least a quick inspection from a heating pro.
Cold Spots Throughout Your Living Space
So let's say your furnace is running fine, or at least seems to be, and you notice cold spots throughout the home. This can be indicative of a number of different problems, like leaks in the ductwork, but it could also be signs of an aging furnace that is losing power and is unable to reach some of the rooms of your home—this is probably the case if those rooms are the furthest away from the system.
Another possibility is that you're losing conditioned air through damaged ductwork. When you contact our team, we'll be able to accurately determine exactly what the problem is.
Call the friendly staff at Boehmer Heating & Cooling for exceptional customer service!