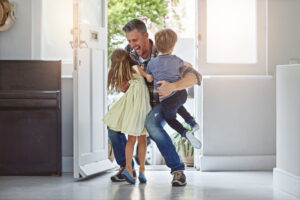 Believe it or not, back-to-school time is just around the corner. This means it's almost time to start shopping for your kids clothes, school supplies, and anything else they need to get ready for the school year.
If you've been considering any upgrades to your home, then now is a great time to consider turning your home into a "smart home" too.
How are these two things related? Well, we are sure that you want your kids to be as safe and comfortable as possible after a long school day. Whether you pick them up from school yourself, they walk home to where you're waiting, or you're at work and they're getting dropped of, you should be able to rest easy that from the moment they walk in the door, they'll have those needs met.
How can we help? With the installation of the products we've listed below. Read on to learn more!