Heating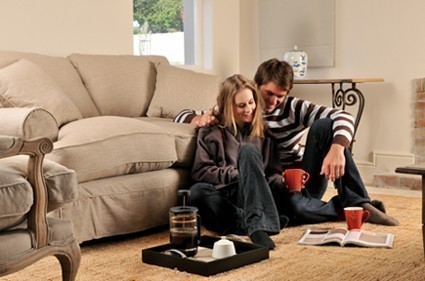 In the middle of the winter, when the air is bone-chilling, the last thing you want is a heating system that can't get the job done. That's why heating is one of the most important aspects of any Pittsburgh area home comfort system. It doesn't just keep you comfortable, it keeps you safe. At the same time, however, you want your heating system to be as efficient and environmentally friendly as possible.
At Boehmer Heating & Cooling, our goal is to keep your home warm and comfortable year-round without the added worry of broken components or high bills.
Read about our Nate Certified Technicians
Our Heating Services
If you have a furnace on the fritz, our team of highly skilled technicians is trained in a full range of heating services. We can repair, replace and install new heating equipment of all sizes and shapes in homes built during any era.
Whether you're moving into a new home or are working on having your dream house built, we can install a full range of heating equipment, including furnaces, ductwork, and thermostats.
Heating Tip
To help you lower your heating bills this year, try leaving your curtains open on your south-facing windows during the day. This will allow the heat from the sun to enter your home and it will also provide some natural light. However, remember to close all of your curtains and drapes at night to help insulate your home against the cold air outside. You'll be surprised at what a difference these simple tricks will make!
Heating System Selection
Choosing a heating system for your home is not easy. There are many factors involved including price, efficiency, and durability. When you hire us for your home heating needs, our goal is not to try and sell you on the biggest and most powerful system, but to help you choose what works best for you and your home.
We offer a wide array of furnace styles and models, allowing you to make decisions based on your budget and needs. We install gas furnaces, as well as electric heaters for those homes without gas hook-ups. Forced air systems are also available for homes with central air and can incorporate the two systems with the same ductwork.
Heating System Efficiency Ratings
The annual fuel utilization efficiency (AFUE) rating given to furnaces is used to measure the energy efficiency of a heating system. Most of the residential heating systems currently available provide an AFUE rating of 80% or higher. Choosing a system with a rating of at least 90% helps ensure you get the highest possible performance out of your heating system for years to come.
There is a necessary balance in making your decision, as systems with higher AFUE ratings often come with higher price tags. So, make sure to decide based on how often you will use your heating system, the load that will be placed on it and the frequency with which you plan on having it serviced each year. For more temperate climates with low heating loads in the winter, having a super high rated heating system is not always necessary.
Heating Expertise
We have been helping keep our customers warm all over the Pittsburgh area for years. Our team of highly skilled technicians knows the ins and outs of every style and model of heating system on the market. So, when you call Boehmer, you know that you'll get someone who not only knows what you need but who understands the very real world concerns you have in regards to your energy use, heating capacity, and the comfort of your family.
Whatever your concerns, call us today to talk to a trained professional and setup an appointment for an estimate.

What is NATE?
NATE stands for North American Technician Excellence, and it's the only nationwide certification program accepted by the entire heating, ventilation, air conditioning, and refrigeration (HVACR) industry – contractors, manufacturers, the Air Conditioning Contractors of America (ACCA), and technicians themselves.
Are all HVACR technicians certified by NATE?
NATE is a voluntary certification program designed to ensure that qualifying technicians have a core set of competencies and can be trusted by the consumers who hire them. NATE is the culmination of several years' worth of work by ACCA and other industry organizations to establish one single, nationwide certification.
Over the past few years, NATE has grown considerably. More than 20,000 technicians have been NATE-certified and the list continues to grow. With a strong endorsement from the leading manufacturers of HVACR equipment, NATE certification is the standard by which all technicians should be judged.
Don't you want third-party reassurance that the technician in your home is a capable, qualified individual?
Nearly 90 percent of consumers do. Ask your contractor if he or she employs NATE-certified technicians, and request that only NATE-certified technicians service your system. Some contractors choose to show off their NATE-certified status in ACCA's online Contractor Locator, and others do not. Be sure to ask.
Is the NATE certification really meaningful?
Yes! The NATE certification is rigorous and voluntary. There are other third-party certification programs out there, but they have suspiciously high "pass" rates. NATE has the lowest pass rate and is the only nationwide certification program endorsed by the HVACR industry across all levels. Technicians, contractors, manufacturers, utilities, educators, wholesalers, and leading industry trade associations support NATE, and industry organizations such as ACCA have helped develop the tests to ensure they maintain high professional standards.
In short ... ask for NATE-certified technicians.
© Air Conditioning Contractors of America Association, Inc., www.acca.org. Reprinted with permission.